FULL SCHEDULE: Vikings Open 2017 Season On MNF, Play Second Straight Thanksgiving Game!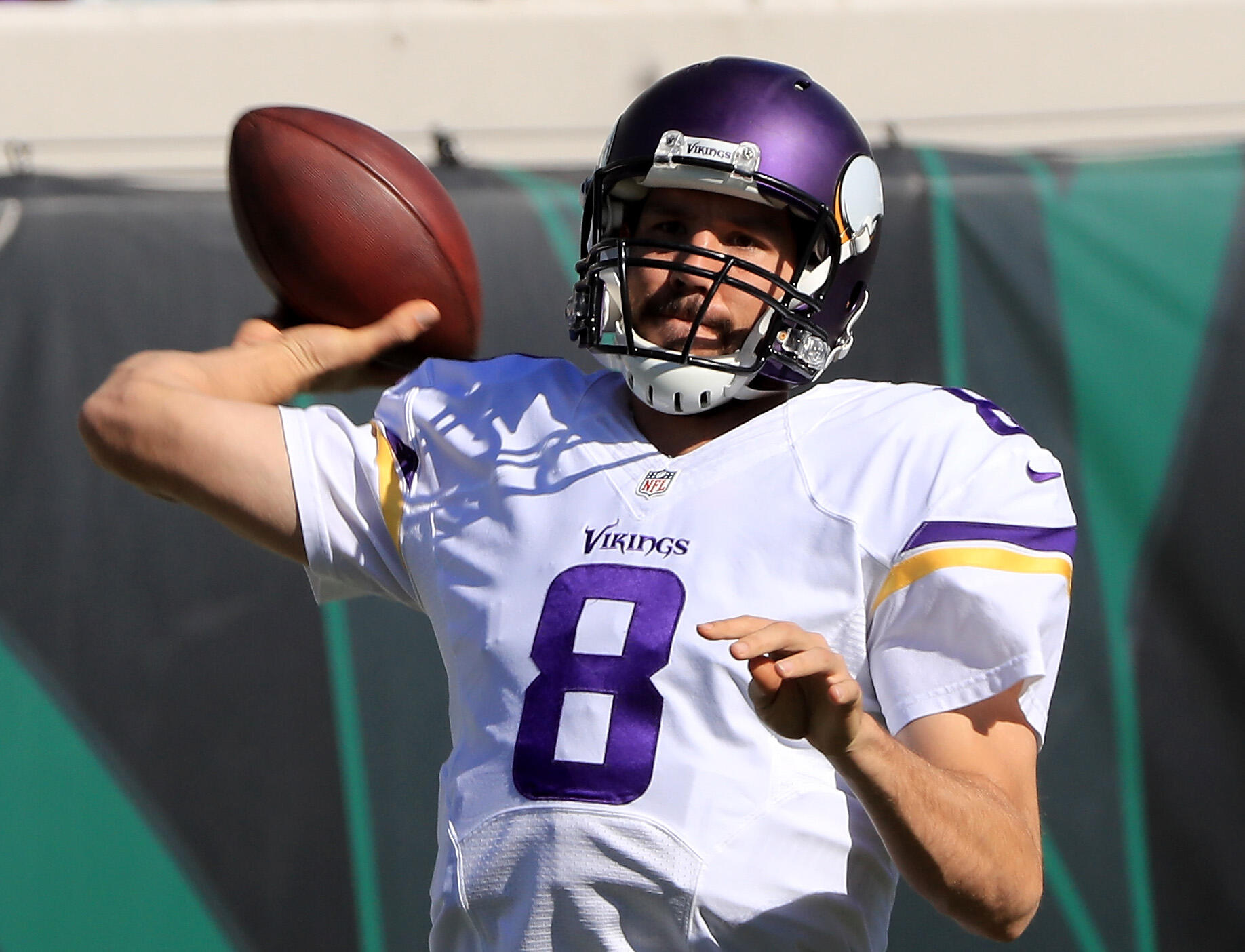 We've been waiting on it for weeks now and we finally have it. It's the first real taste of the 2017 NFL season that we've gotten and it looks like a tough road for the Minnesota Vikings.
The whole schedule is posted below but we'll take a quick overview of some of the highlights.
A Monday Night Football open is a good way to start the season and against a team that has become a bit of a rival for the Vikings. Don't forget too that it's still possible that former Vikings star running back Adrian Peterson could end up in New Orleans and square off against his former team in week one.
Two Monday night games for the Vikings this year, once in that week one matchup and then October 9th on the road at Soldier field.
A second back to back Thanksgiving Day game against the Lions this year comes with the early tilt at 11:30am this year. Let's hope it ends a little more positively this time around.
Week 8 brings us the second trip to London which we knew was coming but we now know that they're going to sneak in right before Halloween and then hitting a BYE Week near the middle of the season for week 9.
Lastly, it appears that we'll be spending our Christmas season either loving or loathing Packers fans depending on how the December 23rd tilt goes.
WEEK 1:Monday, September 11th vs New Orleans - 6:10pm
WEEK 2:Sunday, September 17th @ Pittsburgh - 12:00pm
WEEK 3:Sunday, September 24th vs Tampa Bay - 12:00pm
WEEK 4:Sunday, October 1st vs Detroit - 12:00pm
WEEK 5:Monday, October 9th @ Chicago - 7:30pm
WEEK 6:Sunday, October 15th vs Green Bay - 12:00pm
WEEK 7:Sunday, October 22nd vs Baltimore - 12:00pm
WEEK 8: LONDONSunday, October 29th @ Cleveland - 8:30am
WEEK 9: November 5th, BYE WEEK
WEEK 10:Sunday, November 12th @ Washington - 12:00pm
WEEK 11: Sunday, November 19th vs Los Angeles - 12:00pm
WEEK 12: THANKSGIVINGThursday, November 23rd @ Detroit - 11:30am
WEEK 13:Sunday, December 3rd @ Atlanta - 12:00pm
WEEK 14:Sunday, December 10th @ Carolina - 12:00pm
WEEK 15:Sunday, December 17th vs Cincinnati - 12:00pm
WEEK 16:Saturday, December 23rd @ Green Bay - 7:30pm
WEEK 17:Sunday, December 31st vs Chicago - 12:00pm

Check out Vikings.com for more information and Minnesota Vikings coverage throughout the year!