REPORT: Vikings Agree to One-Year Deal With DE Lawrence Jackson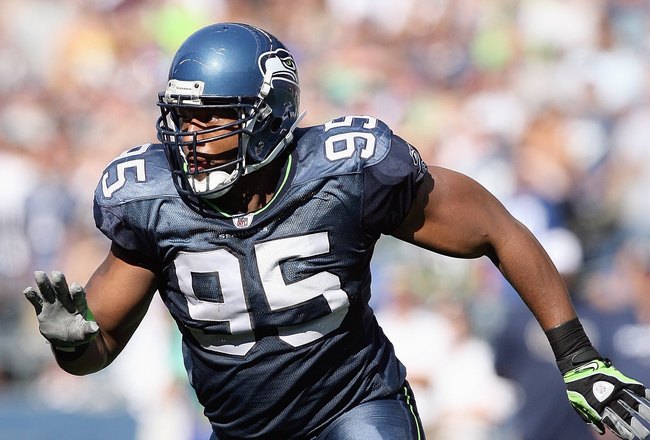 By: Aj Mansour | KFAN.com
@AjKFAN
Minneapolis, MN - According to sources close to the situation, the Vikings were busy with more the just that little old NFL Draft thingy last night. Sources are reporting that the Minnesota Vikings and defensive end Lawrence Jackson have agreed to a one-year deal.
While the deal has yet to be made official, Jackson went ahead and spilled the beans on Twitter last night.
Can't say it enough, thank you, thank you, thank you LIONS FANS...u were good to me. #LJSP still lives on!!!!

— Lawrence Jackson (@LoJackson94) April 26, 2013
After hearing Vikings nation in person...watching the d line do work...I'm glad I can hop on board...made some big moves tonight #Vikings

— Lawrence Jackson (@LoJackson94) April 26, 2013
At 27 years old, Jackson spent the last five seasons with the Detroit Lions and Seattle Seahawks. Jackson accumulated 98 tackles and 19.5 sacks over that period of time and will look to sure up a Vikings defensive line that could see a bit of transition over the next few years.
Aj Mansour covers Minnesota Sports for KFAN.com. Feel free to leave comments and questions regarding this post in the space provided below. For Vikings' updates and breaking Vikings' news, follow Aj on Twitter. @AjKFAN