Why the claim "We Traded Away Ty Lawson" Warps Reality

Photo - Maddie Meyer (Getty Images)
By Joe Perovich, KFAN Intern
There's a stipulation in basketball fandom that only the residents of Minnesota have claim to.
Your ability to absorb and dish out David Kahn jokes defines you.
Know your spots. Timing is a lot of things; accuracy is everything.
The rebuilding job orchestrated by the co-star of 'Meerkat Manor' was a success in terms of clearing cap space, but common sense would say that poor draft picks (post-Rubio selection) and handing out debilitating contracts is the equivalent of jumping right back in the hole you had just worked tirelessly to emerge from.
Ty Lawson was not a player David Kahn had in his grips. Nostalgic fans too often will paint a virtual reality where this actually happened.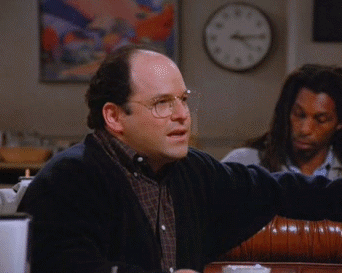 The Minnesota Timberwolves defeated the Denver Nuggets this past Monday night by four points, which is just .03% of how many points they absolutely needed to score to win the game (129… We're coming playoffs!!!)
On Feb. 8 versus Detroit, Ty Lawson sustained a left rib fracture and missed the team's next 9 games. On Monday night he made his return – against a team he averages 19.4 ppg, 6.1 apg, and a 50.9% three-point percentage against in 16 career games.
Lawson had totaled 31 points and 11 assist by the game's conclusion. Was this a player notching further redemption against his former team?
That sounds impassioned, spiteful, cool… and not applicable.
The 2009 NBA Draft was almost five years ago. Let's put to bed the idea that Ty Lawson was ever an actual member of the Minnesota Timberwolves.
"Kahn apparently doesn't know there are positions aside from point guard"
"Four point guards! FOUR! He drafted four!"
"We passed on Stephen Curry, we traded Ty Lawson…"
Here is what happened.
The Timberwolves and David Kahn simply drafted whatever player the Nuggets told them to at No. 18 overall in 2009.
There are FIVE reasons that we know this to be true.
David Kahn has plainly stated the No. 18 pick was deferred and moved prior to the selection. Meaning: Ty Lawson was never a player that the Timberwolves wanted or intended to draft as their own.
The NBA policy on draft day trades is laid out here. "NBA teams are prohibited from announcing publicly the terms of any potential trade prior to its official completion via a trade conference call with the League office".
We can assume Denver and Minnesota came to an agreement sometime from pick No. 6 to 18. That is certainly a small window of opportunity, and a member of the Boston Celtics front office goes into length here about how drawn-out of a process the official completion of a trade really is.
There are examples in the past of trades thought to be agreed on before draft day, even some involving giant names.
Jeff Teague was on the board at the No. 18 selection. Taj Gibson was as well.
Have you ever heard anyone say, "The Timberwolves had Jeff Teague" or "The Timberwolves had Taj Gibson"?
No? Ask yourself. How is that any different?
If the NBA's policy was, "You can announce you're trading a draft pick on draft day whenever you please", then the transaction would've been completed long before David Stern ever uttered the words, "With the 18th pick in the 2009 draft, the Minnesota Timberwolves select…"

Minnesota would've "had" Byron Mullens if he had been whom Denver had wanted. Minnesota would've "had" Eric Maynor if he had been whom Denver had wanted.
Because the player that the Denver Nuggets happened to covet was Ty Lawson, it somehow is the Timberwolves who are drug through the mud when the 2009 Bob Cousy Award winner puts together a terrific performance.
Conditioned for an "expect anything" environment where the pro football team fails to make it to the podium in time for their first round pick and the pro basketball team is told they can't go to the podium for five consecutive first-round picks, are we really not well-versed in what the definition of a draft-day blunder is yet?

Ty Lawson was never "one of us".
As poor of a personnel director as The Meerkat was, the need to keep misrepresenting the details when the target is easy enough as it is tells you if someone is producing opinions or perpetuating someone else's.