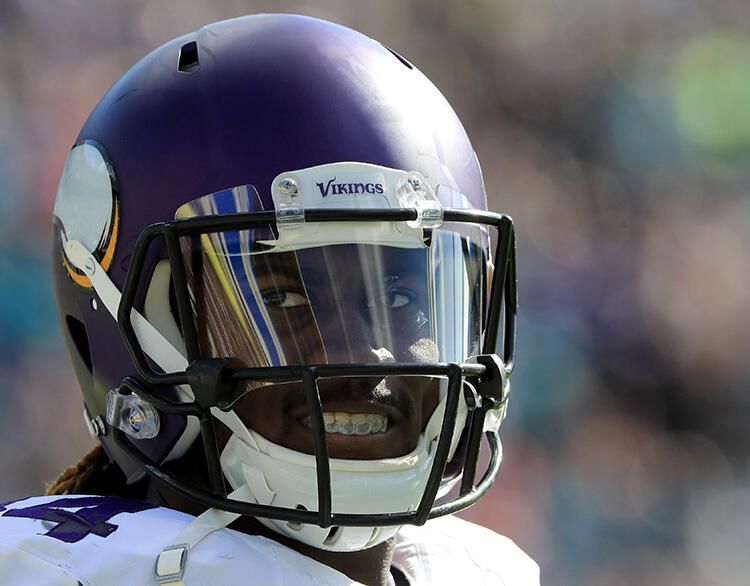 It's the sad reality of a team that's no longer in the playoffs and is not preparing to play in the Super Bowl, but Minnesota Vikings players are running through the press junket doing interviews with national outlets, TV stations and podcasts seemingly left and right.
Last week it was Xavier Rhodes, this week it was wide receiver Cordarrelle Patterson's turn to join the "Pardon My Take" podcast from Barstool Sports.
While most of the twenty minute conversation was pretty innocent, Cordarrelle didn't mince words when the topic of Green Bay's Ty Montgomery came up.
"I would love to play running back," Cordarrelle said. "I think any receiver in my position would like to play running back. People always say, 'he's just a running back when he gets the ball in his hands.'"
Presently, Patterson does have 31 career carries for 333 yards and 4 touchdowns. An average of 10.7 yards per carry isn't too shabby, but it's what Montgomery has been doing in Green Bay this season that has Cordarrelle yearning for more touches.
"I just want to touch the football," Patterson continued. "I would love it. I can play receiver and running back."
While more touches would be great, the inclusion of running the ball might make it easier for Cordarrelle to accomplish another goal that he's set out for which has previously been kiboshed by the league.
"I've been wanting to change my number," he said. "The league said I had to pay $50,000 or $100,000...I would never do that."
He wouldn't disclose what he would potentially change his number to but he received his fair share of flack back in his rookie season for choosing a number in #84 that was thought to be "untouchable" after what Randy Moss did in the purple.