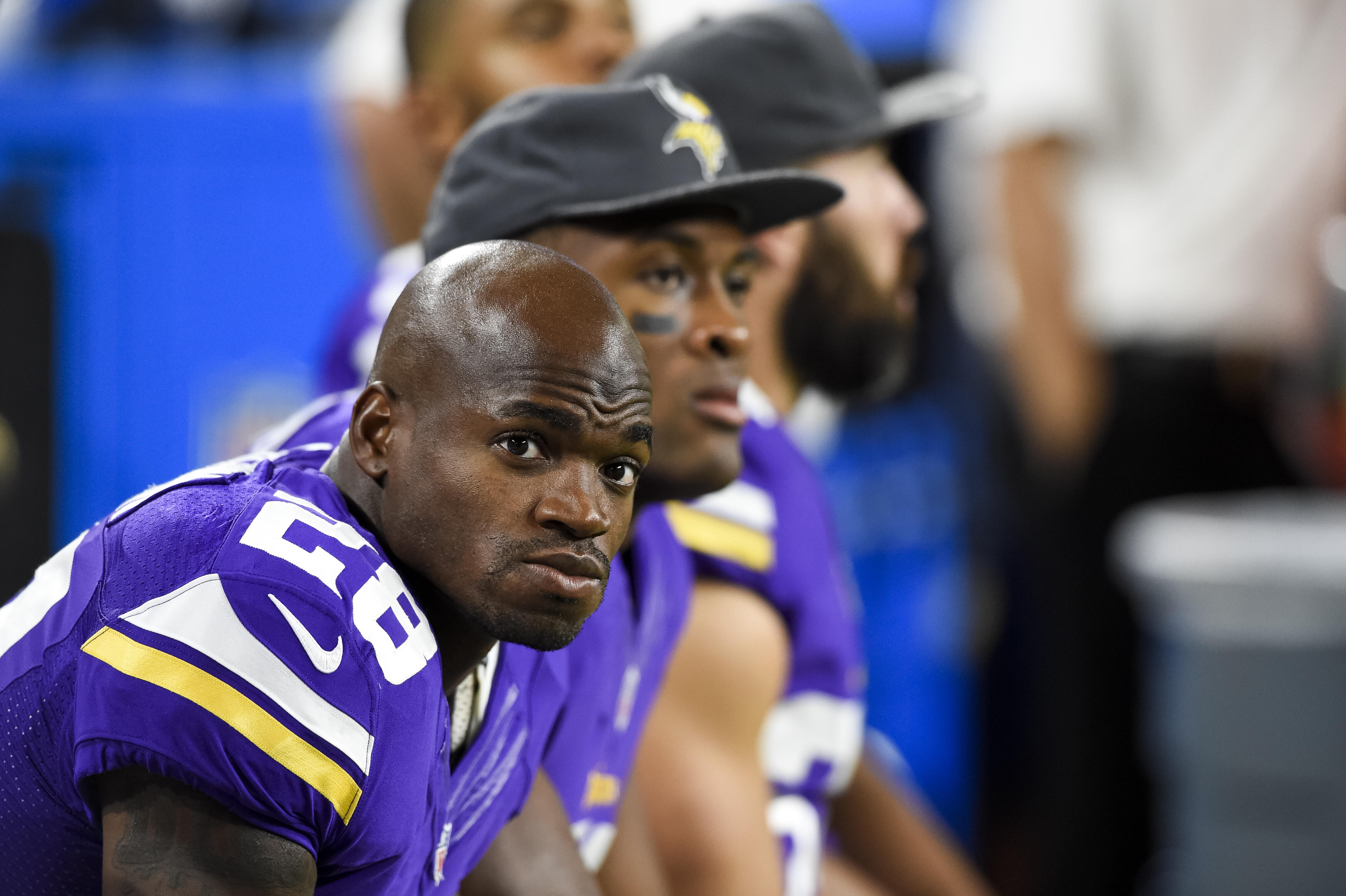 This article was originally posted in its entirety to PurplePTSD.com...
The career path of a professional athlete is an interesting one. From the moment that a player enters the NFL, an imaginary but all too real timer begins counting down towards the end. Their shelf life begins to dwindle and the spoils of a once fruitful career begin to literally spoil. It's unavoidable. Some players can delay the inevitable longer than others, but Father Time always seems to end up winning.
We've seen this first hand here in Minnesota with some of our athletes and we've learned the hard way in some cases that "super stars" are not exempt this rule of thumb.
Case in point, let's take a quick look at a few athletes highlighting their meteoric rise to fame and their sometimes devastating fall from grace on the public stage.
Kevin Garnett, Minnesota Timberwolves
There was a stint of almost ten seasons where "Da Kid" could do no wrong here in Minnesota. He was young, he was a phenom and he was leading the Timberwolves to the playoffs on a yearly basis. It was at the same time that the jersey's were flying off the shelves and the fans were chanting "M-V-P" that the general vibe surrounding Garnett started to change. Those who were once excited about his record contract were now calling it out saying that it had left the organization hamstrung. The once appealing acquisitions of players who hand selected by Kevin were now the bane of a fan base striving for more support. And with the criticism from the outside, Kevin began to close off his borders a bit more. His attitude towards the press changed and he began to look for a way out, culminating in his trade to the Boston Celtics in 2007...