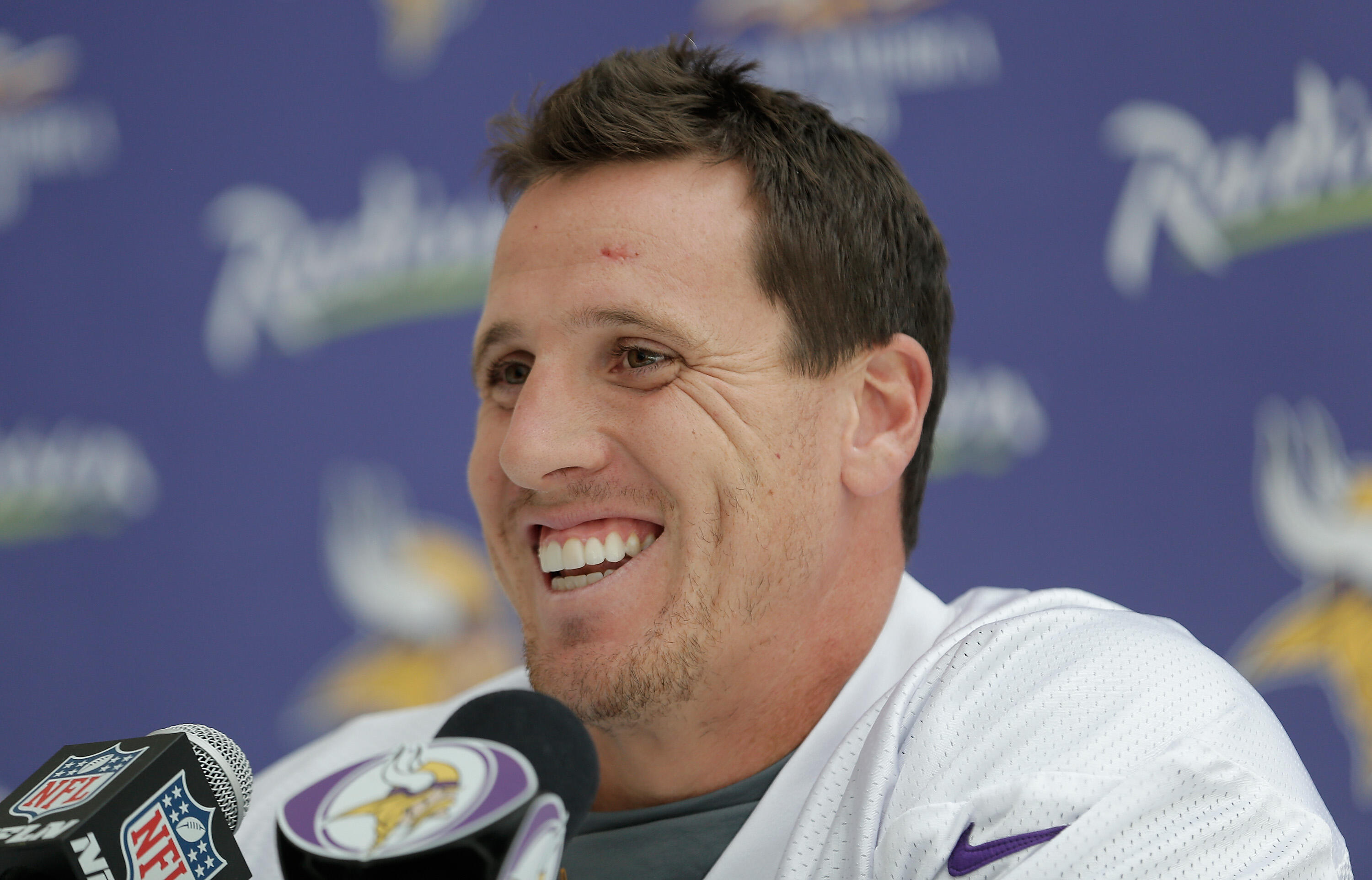 There aren't too many player in the NFL that can say they played their entire 11-year career with one team, let alone the team residing next door to his home state of South Dakota. Today, Vikings linebacker Chad Greenway has announced that he is hanging up his cleats once and for all accomplishing said feat.
In 2006, the Vikings selected Greenway with the 17th overall selection in the 1st round. A 6'2" linebacker out of Iowa, Greenway suffered a season ending knee injury in the preseason and had to push his dream of playing in the NFL back by one year, but when he got out there he was sure to make the most out of it.
10 seasons, 1,101 tackles, 18 sacks and 11 interceptions later and Chad is officially calling it a career today.
It's that impact that will be missed on the field and in the locker room but thankfully, that man will continue to have an impact much larger than football both here in the Twin Cities and around the nation as a wonderful representative for the game and life in general.
The official announcement will be made at an official Press Conference Tuesday morning at 11:00am.