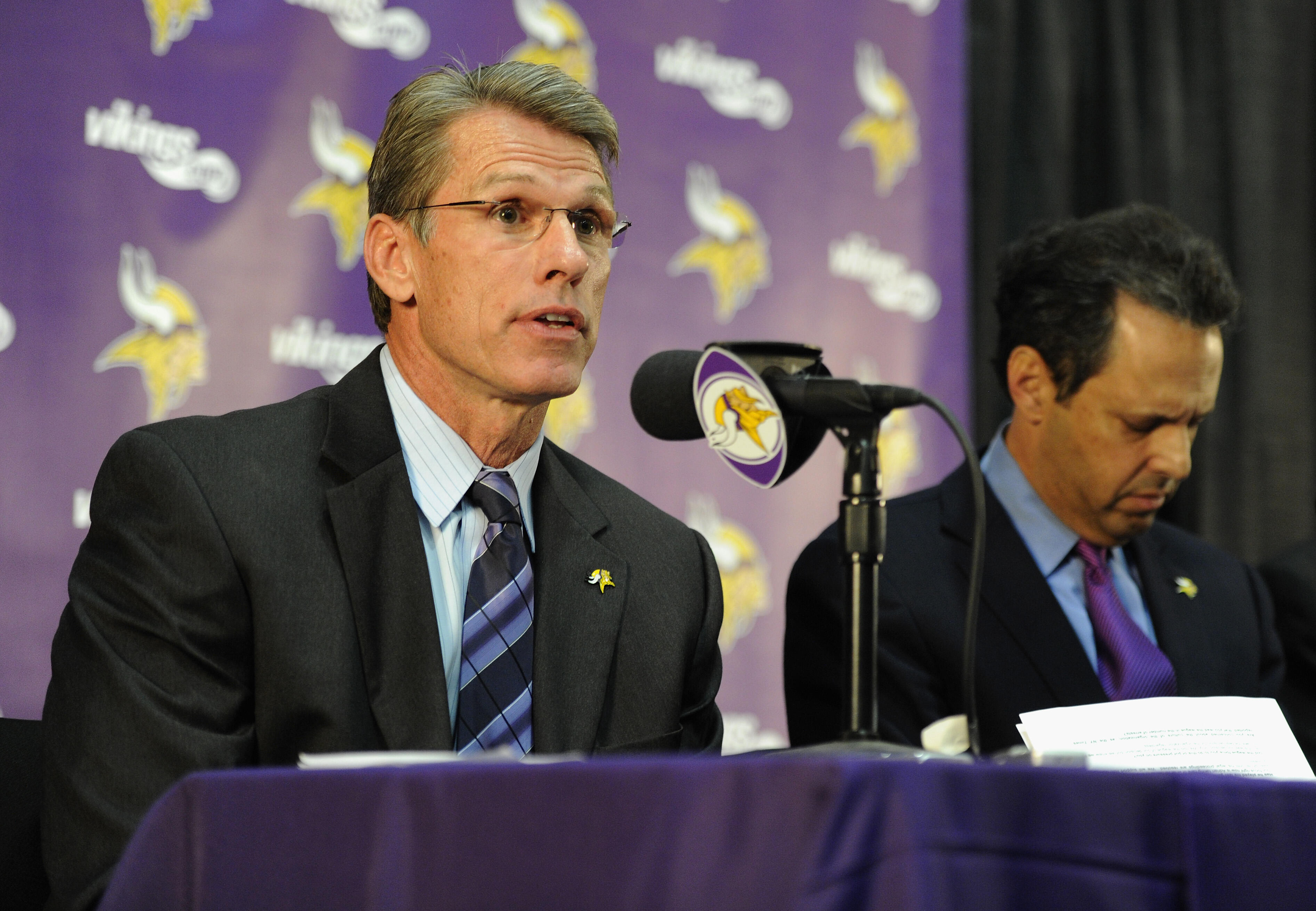 Happy NFL Free Agency Week! It's the newest version of the Most Wonderful Time of the Year. It's a chance for our Minnesota Vikings to pump steroids into the body of the team. That's my take on adding veterans. The draft has to be the lifeblood of teams, but free agency can amplify what's already good and/or fix problems.
Free agency commences Thursday and this actually is a year I feel the Vikings will strike early in the process. GM RICK SPIELMAN is very calculated with his free-agency desires, but given we need offensive linemen and the draft is not loaded with immediate starters at tackle, yeah, I am vibing the GM hitting hard early and housing one maybe two newbies.
Here are a few free agency-related desires/thoughts The Announcer has:
LIONS OT RILEY REIFF: Still can't believe the Lions will let him walk, but if they do I want him badly and would spend fat stacks of WILF money to get him. He's a quality right tackle, is pretty nimble and plucks a key contributor from a division foe. I'm in on Reiff if he becomes available
RAVENS OT RICK WAGNER: He's my second choice for free-agent offensive tackles assuming he becomes available. The former fifth-round pick absolutely has outplayed his draft position and grabbed the starting RT spot in 2014. He had foot surgery in 2015 but bounced back extremely well in 2016 from what I have been told. He won't cost as much as Reiff and would start here day one. I'd be cool if the Vikings landed him.
BENGALS G KEVIN ZEITLER: He's widely considered one of the best run-blocking guards in the NFL, and the Vikings desperately want to run better next season. After splashing last season in free agency with ALEX BOONE I'd prefer to draft one or two and start there. When given the opportunity to play guard (at Carolina) current Vikings JEREMIAH SIRLES represented well. I'd bet he'd be the first guy to get a shot at RG into organized team activities, and drafted guards would battle for his money and provide depth. Given our need at tackle is markedly greater than guard I'm out on Zeitler given the compensation he's about to receive. I'd be cool with Speilman securing his services because he's good, but I trust Sirles getting a shot and drafting guards.
JETS WR BRANDON MARSHALL: Recently cut by the Jets he obviously is good and it would be cool to have him. He'd be a second-tier option for me given the need at OL. I love the prospects of STEFON DIGGS and ADAM THIELEN moving forward and am not sure how the dynamic of having a big name like that would work. Given BRADFORD'S accuracy, though, we'd have a terrific three-receiver set with Marshall. It's a longshot, though, the Vikings consider this.
JETS C NICK MANGOLD: Word I have gotten is his play has fallen off the last two seasons and that some teams are asking him to consider playing guard. The last chat I had with Vikings C JOE BERGER indicated he wanted to play next season. His backup NICK EASTON showed up pretty well with many reps last season, but I am not sure he's an every-game starter. In the draft I like West Virginia's TYLER ORLOSKY and if selected he could start day one.
OAK. RB LATAVIOUS MURRAY: He's a very smart player and would be a cheap, complimentary RB here. I was told at the combine Oakland offered him $3 million a year on average to stay, and he thinks he'll get more via FA. He might get a tad more, but the money for FA RBs isn't going to be huge in a pass-happy game. I like how New England uses its running backs. They rotate three guys weekly and the adversary never knows what's coming. A trio of Murray, MCKINNON and a drafted 'back would be cool and give OC PAT SHURMER options. I like Murray more than most and would be happy if we signed him.
GB G T.J. LANG: Like Zeitler if he hits the market he'll be overpaid. Lang is tough and has improved year by year. He's definitely in the back half of his career but like Reiff this would be pilfering a rival of a starter and fill a need. I don't anticipate it happening but wouldn't mind if it did. Lang is quoted all over the place basically begging to return to Green Bay, so if we nabbed him he'd be pissed at the Packers, and that's always fun.