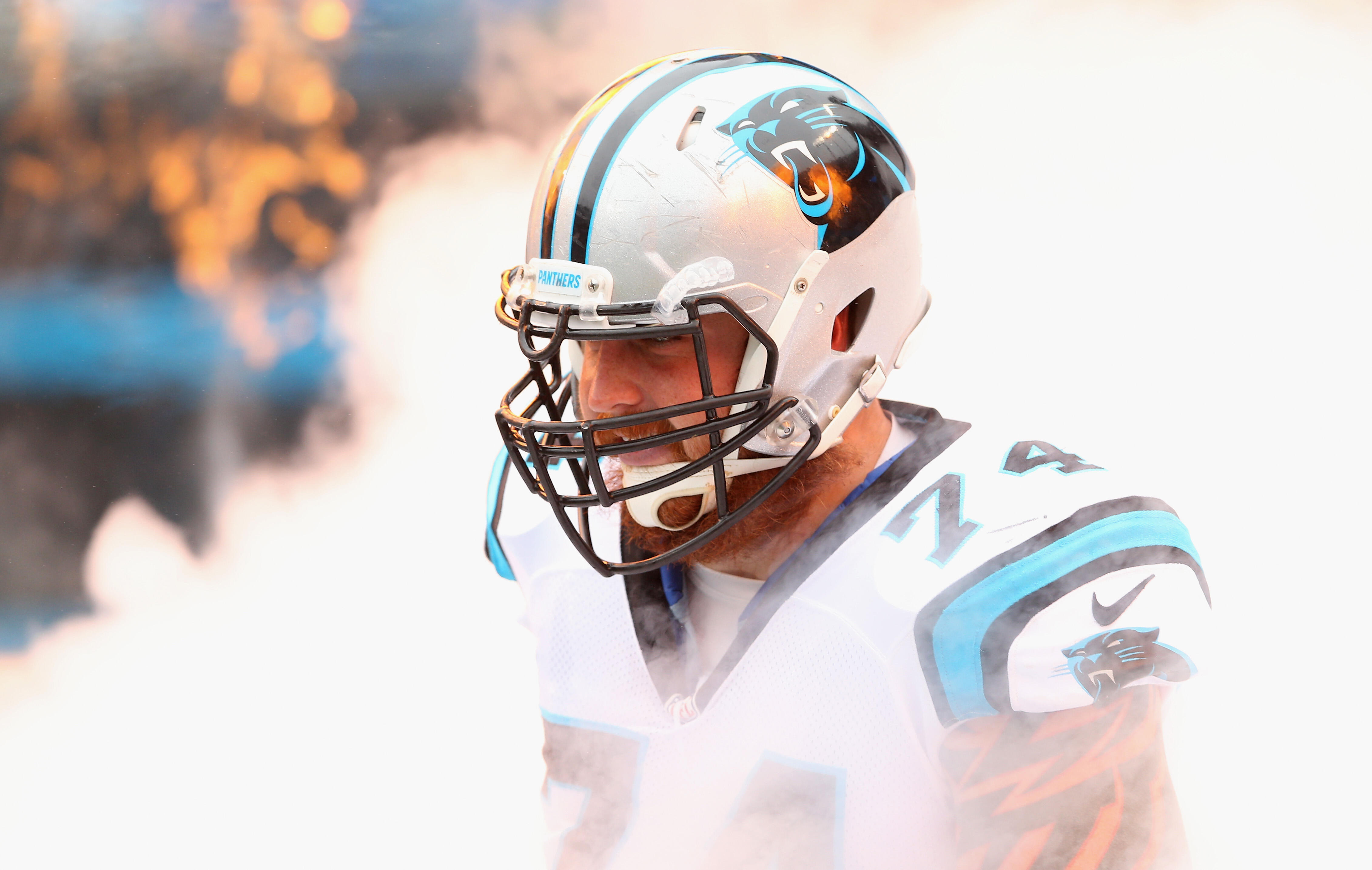 It's unclear how the Minnesota Vikings are feeling inside Winter Park after day one of free agency but the fans have been clamoring for more to be done, primarily on the offensive front. Well, it looks like a little more might be coming down the chute.
According to Mike Florio and Pro Football Talk, right tackle Mike Remmers is set to visit the Vikings this morning and the Texans tomorrow.
Remmers was a waiver wire pickup by the Vikings 2013, but spent the last few years starting all 16 games for the Carolina Panthers at right tackle.
You all know how this works, we don't want Remmers to visit the Texans. If he leaves Minneapolis, that's not a good sign.