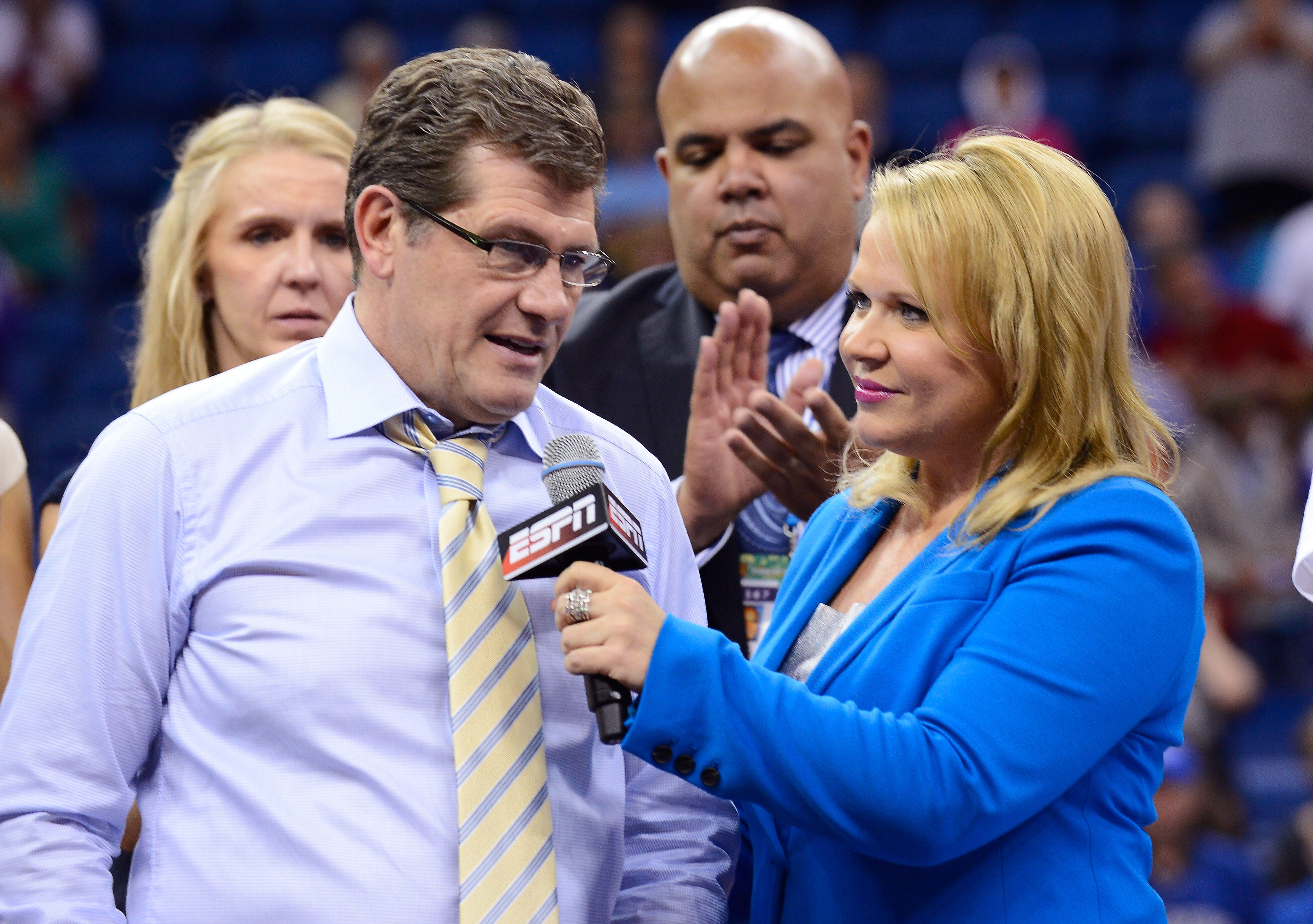 The Internet fascinates me. Like seriously, the methods of the madness just fascinate me.
Case in point, there's a Geno Auriemma rant on player's body language that is taking the web by storm today. It's getting RTd like crazy, shared on social media and articles like this one are being written about his comments.
Check it out...
Genius, perfectly said, perfectly handled.
Now here's the funny thing about these comments, look very carefully at that logo on the back drop and you'll see that it's from the 2016 Final Four and this footage is a year old. They were made at the podium during the 2016 Women's Final Four tournament.
So why now? Why did someone dig it up this week and why is it getting more exposure today than it did last year when he said it?
Here's my take.
We are living in a basketball world where AAU is god. More important than you high school team, more important than the State tournament, more important than all of these things are the exposure that you get during "the offseason", when AAU shines. National tournaments where young athletes try to shine not as a team player but as "the man". Highlight reels are more important than assists in this world and Geno is harping on the importance of reading into a players body language and an indicator.
I've had a division one college coach tell me before that one of the most important things they observe is how a player's teammates react to them. When the player being recruited scores, do his/her teammates celebrate with them or run the other way? Does said player talk to his teammates on the bench, or maybe more importantly do their teammates talk to them? How do they handle direction? How do they handle failure? A lot of these observations will steer large division one programs away from players.
We live in a world where LaVar Ball is in the news on a daily basis and young athletes are told time and time again that they are bigger than the game.
That's why this refresher from Geno Auriemma is swirling feverishly now, it's hitting culture at the right moment and they are reacting accordingly by applauding him.