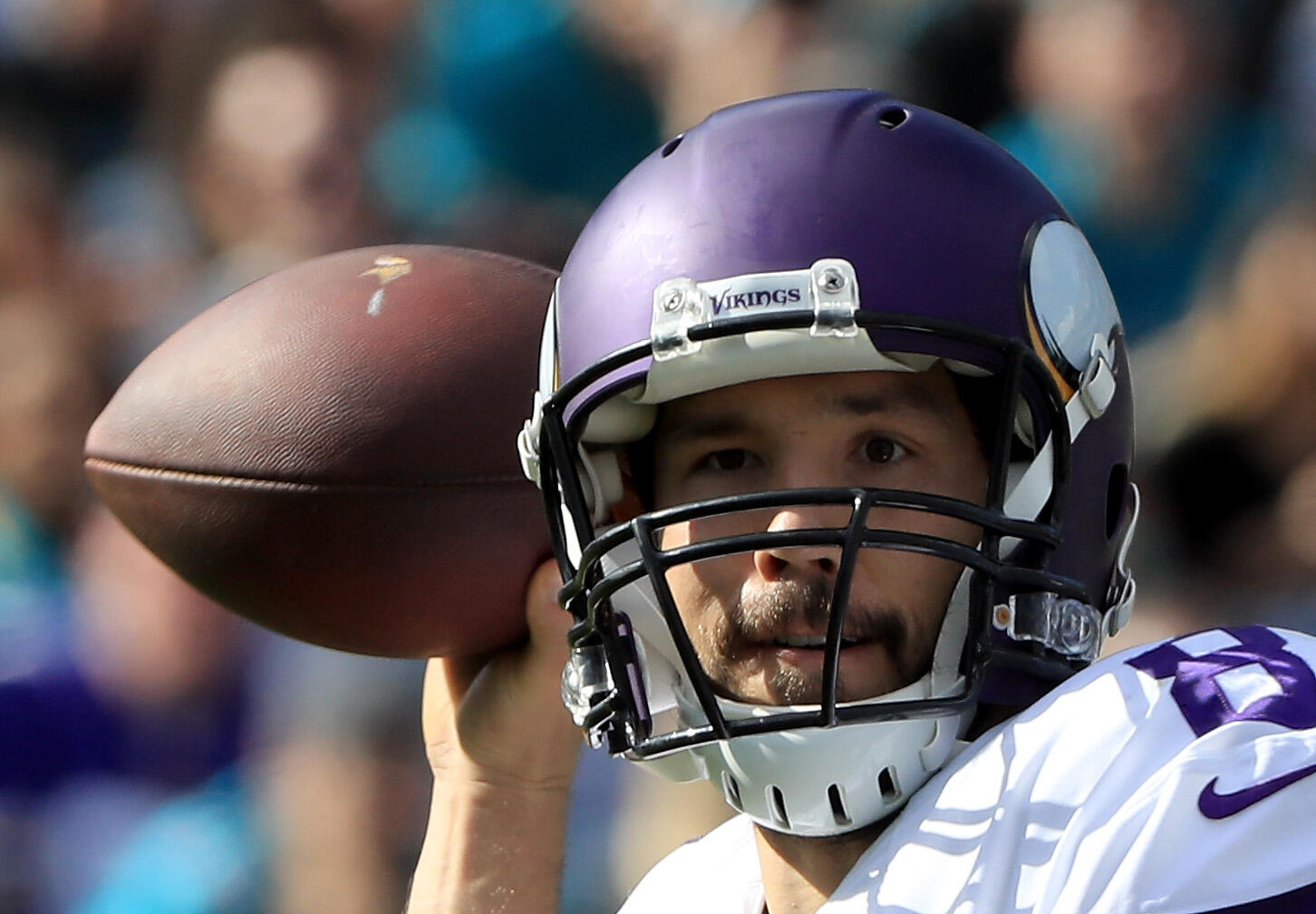 This article was originally posted to PurplePTSD.com...
By all accounts it would appear that the Minnesota Vikings have primarily wrapped up their planned moves for Free Agency 2017. Sure there will be some additions after rosters shift around following the draft and in the months before the 2017 season actually kicks off. But for now, with the initial waves of Free Agency past us, the Vikings look to be done.
So that brings us today's topic, an interesting ponderance since none of the new guys have stepped foot on the practice field and none of the old guys have laced them up next to their new found teammates, but let's tackle it anyways. Of the carry over players from last year's roster, who's the one that has benefitted the most from the additions (and subtractions) made by the Vikings so far during the offseason?
Before we break that down in full, let's get a quick recap of the transactions from the Vikings so we remember exactly what we're dealing with here...
Re-Signed: WR Adam Thielen, CB Terence Newman, OL Jeremiah Sirles
Acquired: RB Latavius Murray, DE Datone Jones, T Mike Remmers, T Riley Reiff
Lost: T Andre Smith, WR Cordarrelle Patterson, CB Captain Munnerlyn, LB Audie Cole, TE Rhett Ellison, P Jeff Locke, T Matt Kalil, WR Charles Johnson, G Brandon Fusco, T Jake Long, LB Chad Greenway (retired)
Remains On The Market: RB Matt Asiata, RB Adrian Peterson, QB Shaun Hill, FB Zach Line, T Jake Long, DE Justin Trattou
So that's where we stand, no here's five players that might be benefiting the most from the team's transactions over the past month.
Let's start up front with our big name free agent acquisition from one year ago, Left Guard Alex Boone. Boone's kickoff campaign with the Vikings in 2016 wasn't exactly memorable for him or the Vikings. The lone member of the front who stayed healthy through most of the season, Boone was part of eight different offensive line combinations while playing next to FIVE different players who lined up at left tackle. The signing of Riley Reiff doesn't guarantee health for Boone or anybody else, but it should bring with it stability when it comes to performance. Who knows exactly how good it could have been last season if Boone and Kalil had lined up next to each other as was the original plan. We might not be looking at Boone's first season the same way, we may even instead have been praising it. Stability and maybe even improvement across the entire offensive line should benefit Alex Boone this season and truly allow him to spread his wings and showcase what he's bringing to the table...
CLICK HERE to read the rest of this article at PurplePTSD.com...