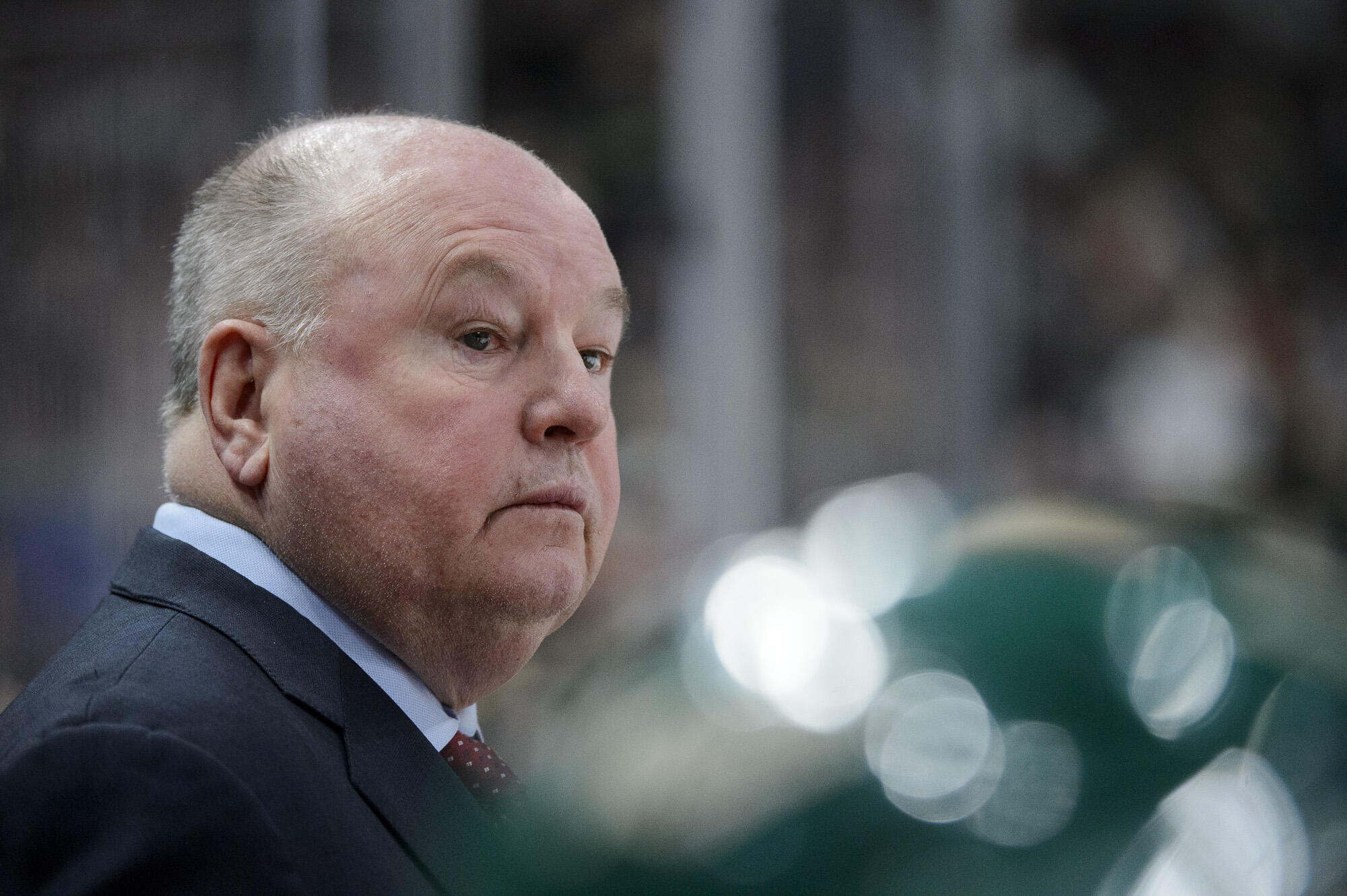 SAINT PAUL, Minn. - The Minnesota Wild, along with FOX Sports North and KFAN 100.3 FM, today announced the local broadcast schedule for the First Round of the 2017 Stanley Cup Playoffs between the Wild and St. Louis Blues.
FOX Sports North will televise Games 1, 2 and 4 of the First Round series. All telecasts will include a one-hour Wild Live pregame show, as well as extended postgame coverage. Television and live streaming coverage on FOX Sports GO begins Wednesday, April 12 at 7:30 p.m. Anthony LaPanta will call the play-by-play alongside analyst Mike Greenlay, with Kevin Gorg reporting. Games 2 and 4 will also be available on FOX Sports Wisconsin. Game 3 will be nationally televised on NBC and can be seen locally on KARE 11.
KFAN will broadcast every Minnesota Wild Stanley Cup Playoff game with Bob Kurtz and Tom Reid calling the action. Extensive pregame coverage and Wild Fanline with Pat Micheletti and Brandon Mileski will follow each contest. Mileski and Kevin Falness will host a special Wild Weekly pregame show starting at 7 p.m. prior to Game 1. Paul Allen will host his show live from Xcel Energy Center prior to Games 1 and 2 and Dan Barreiro will be live from the arena prior to Game 2. Pregame coverage will start at 1 p.m. on Sunday for Game 3 and at 7 p.m. for Game 4. Pregame show schedules for Games 5, 6 and 7, if necessary, will be announced at a later date.
For those outside the Twin Cities listening area, Minnesota Wild hockey can be found on more than 40 partner stations throughout Minnesota, North Dakota, South Dakota, Iowa and Wisconsin. For a complete list of the Wild Radio Network visit wild.com/radio.
Minnesota Wild First Round Playoff Schedule vs. St. Louis Blues (all times Central)
Game 1: Wednesday, April 12, St. Louis at Minnesota, 8:30 p.m., FOX Sports North, NBCSN, KFAN 100.3 FM
Game 2: Friday, April 14, St. Louis at Minnesota, 7 p.m., FOX Sports North, NBCSN, KFAN 100.3 FM
Game 3: Sunday, April 16, Minnesota at St. Louis, 2 p.m., NBC (KARE 11), KFAN 100.3 FM
Game 4: Wednesday, April 19, Minnesota at St. Louis, 8:30 p.m., FOX Sports North, NBCSN, KFAN 100.3 FM
Game 5: Saturday, April 22, St. Louis at Minnesota, TBD (if necessary), TBA, KFAN 100.3 FM
Game 6: Monday, April 24, Minnesota at St. Louis, TBD (if necessary), TBA, KFAN 100.3 FM
Game 7: Wednesday, April 26, St. Louis at Minnesota, TBD (if necessary), TBA, KFAN 100.3 FM