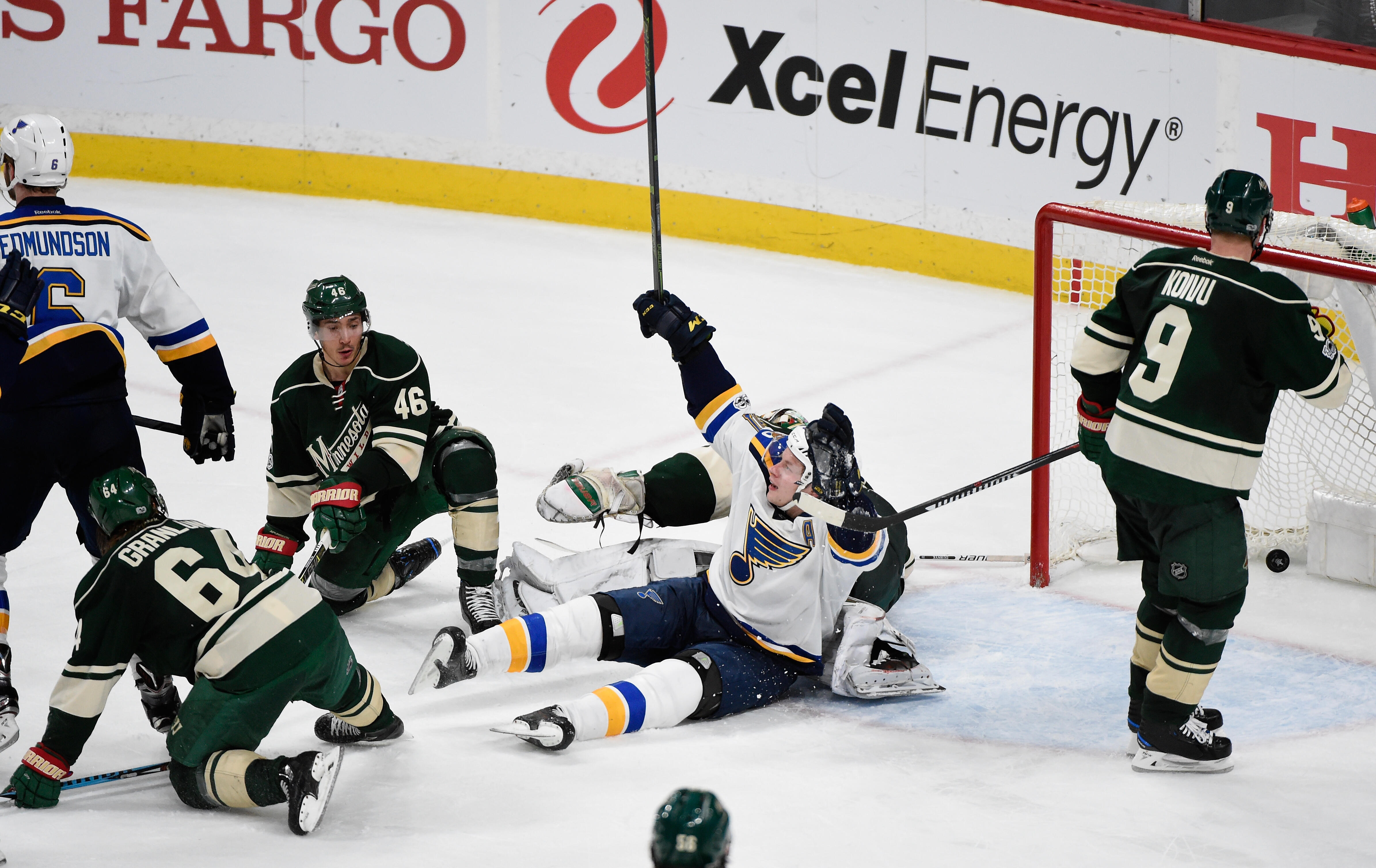 Wild.com's Dan Myers gives three takeaways from the Wild's 2-1 overtime loss against the St. Louis Blues in Game 1 of their Stanley Cup Playoffs First-Round series at Xcel Energy Center in St. Paul on Wednesday night:
1. The adage says that a goaltender needs to be a team's best player to have a chance this time of year. That was the case for the Blues (1-0) and Jake Allen on Wednesday.
Like they did a month ago in a 2-1 regular-season win at Xcel Energy Center, the Blues limited the Wild's grade-A chances in the opening 20 as both teams went through a bit of a feeling-out period. But the Wild came out firing in the second, putting eight of the frame's first nine shots on goal on Allen.
Allen kept the Wild (0-1) off the board, however, providing enough time for Vladimir Sobotka to bank one in off Christian Folin's leg and past Devan Dubnyk for a 1-0 lead at 6:21.
That's when the onslaught continued. Minnesota peppered Allen with 52 shots, the most in a single game in franchise history.
"We had 90-some shots [attempts] at the net ... 52 shots on the net. I thought territorially we were pretty good," said Wild coach Bruce Boudreau. "We played a lot of mistake-free chances, chances that would probably be quite in our favor, so that's what I'm taking out of it. But we're down 1-0. It was a heck of a game, and we'll just get back to it tomorrow."