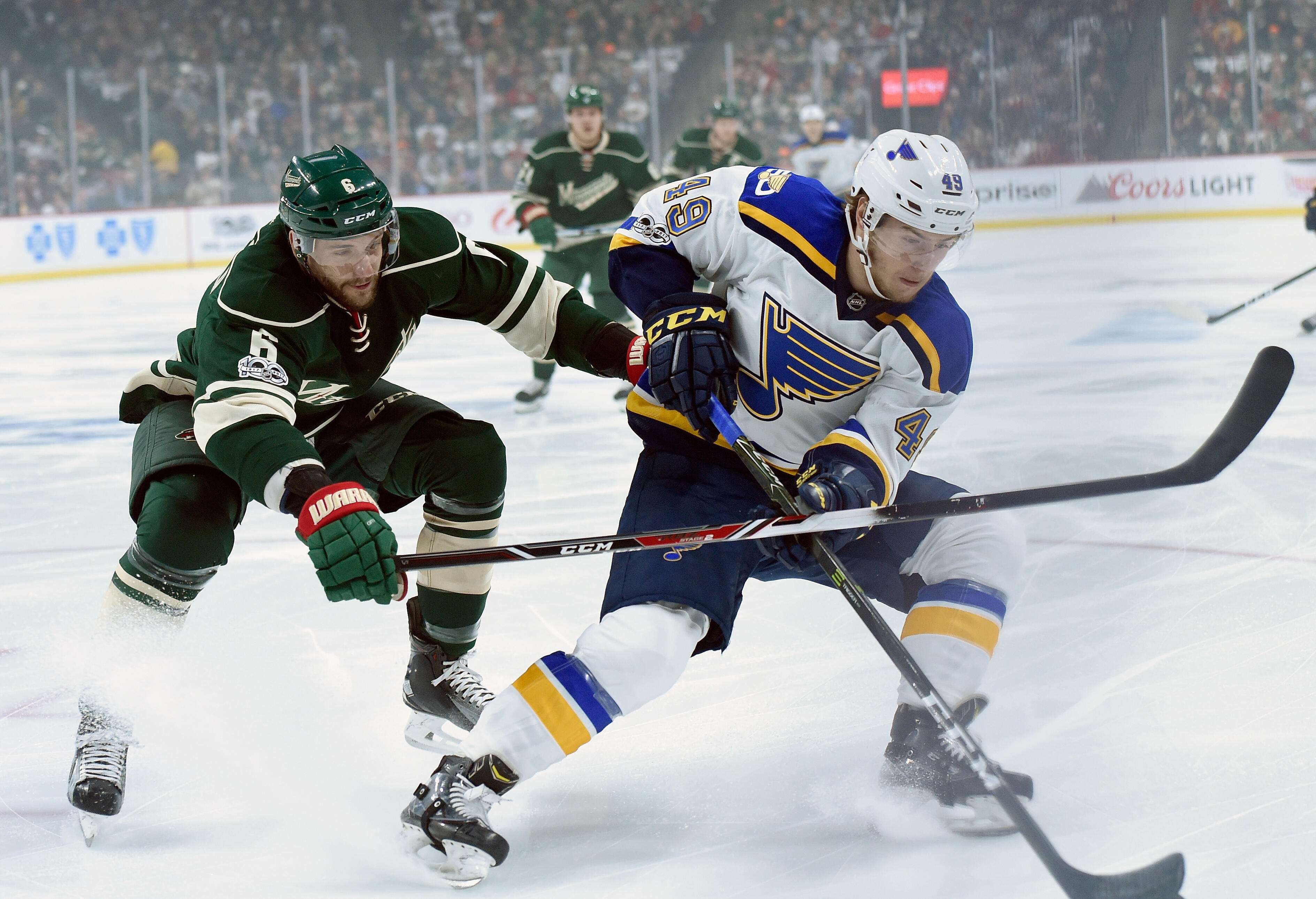 The Minnesota Wild fired a franchise record 52 shots at St. Louis Blues goaltender Jake Allen in Game 1 of its First Round Stanley Cup Playoff series on Wednesday night.
Early in the game, however, Allen had much too clean of a view of those shots, allowing him to work his way into a rhythm. By the time the Wild improved on making life in front of him more difficult later in the game, Allen was in a zone.
It wasn't until Zach Parise's goal with 22 seconds left in regulation that the Wild was able to get a puck past Allen, and even on that chance, it took a pretty re-direct of a slap pass by Mikko Koivu to completely take Allen out of position.