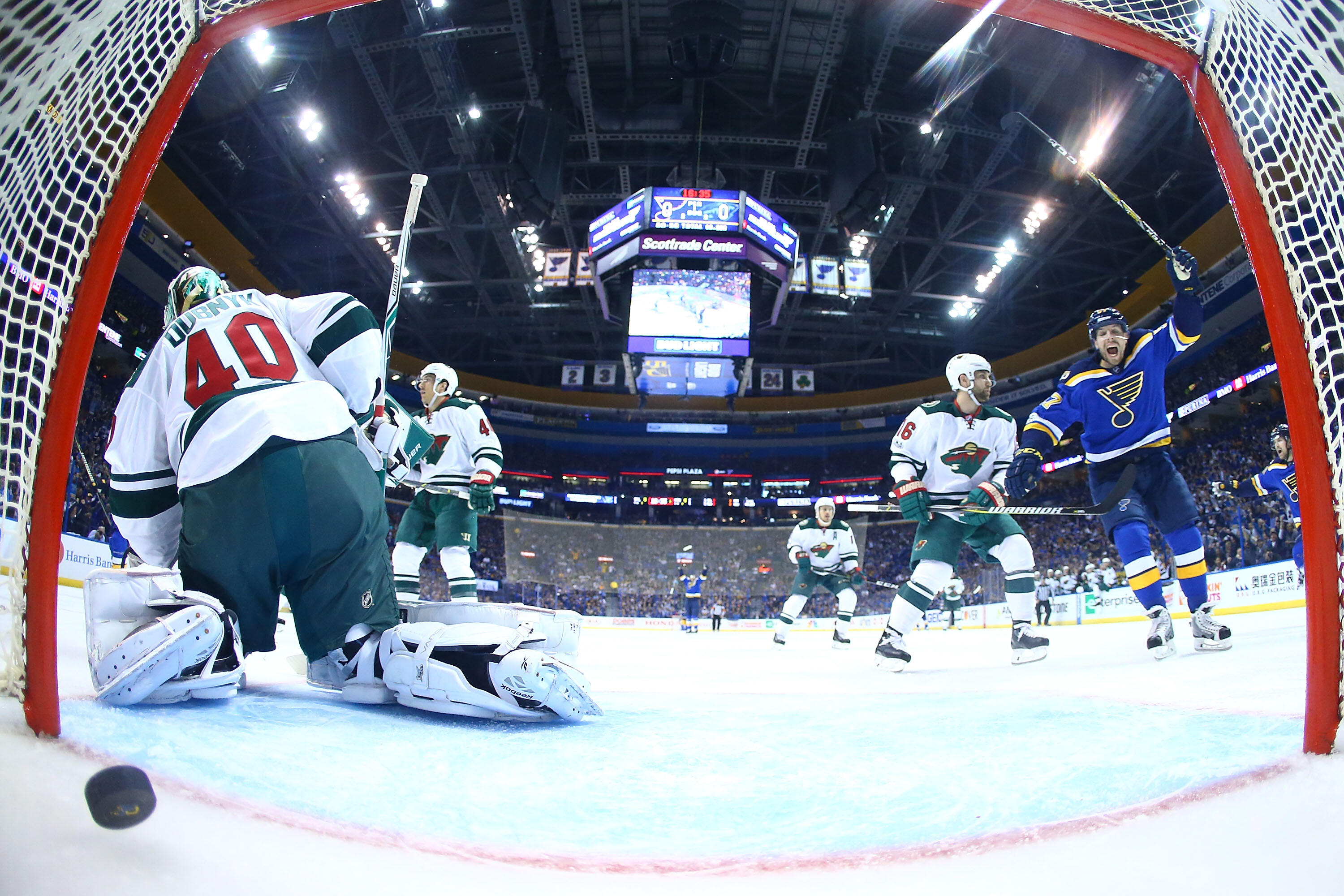 1. After a tough first period, the Wild reverted to its Game 1 form for a good chunk of the second period.
It got rewarded for it, too, when Charlie Coyle crashed the net to scoop in a rebound of a Zach Parise shot to tie the game at 1. The goal was a nice reward for Coyle, who had been snakebitten through the first two games of the series, but earned a promotion to the top line with his play in Game 2.
Coyle's tally was the first 5-on-5 goal scored by Minnesota in the series.
Unfortunately for the Wild, its penalty kill, which had been fantastic in the series so far, fell victim to a goal late in the period when Alexander Steen centered a pass off a wrap-around to a crashing Jaden Schwartz, who had burrowed to the top of the crease.