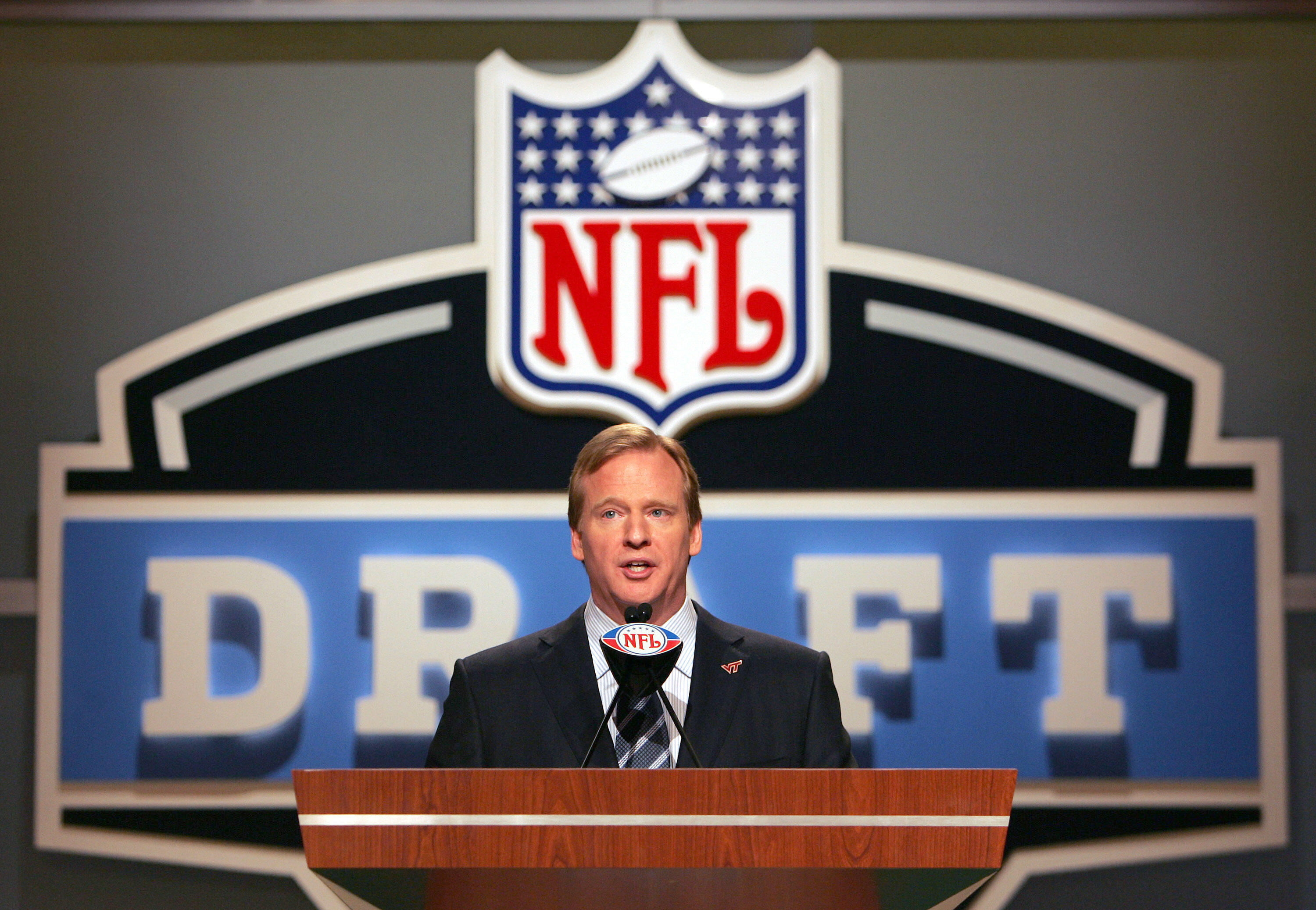 This article was originally posted to PurplePTSD.com...
It's so weird out there right now. Seriously, the NFL Draft is one week from today and I have so little knowledge on this year's draft class. I've heard rumblings that Myles Garrett will go first, after that I have no clue. I haven't looked at a single mock draft, I haven't addressed team needs incessantly like in year's past, I feel like I don't care much at all...and I know exactly why.
It's the same reason the "draft dobber" is down for many of us to varying degrees this year. Without a first round pick for the Minnesota Vikings, it's almost as if the first round doesn't really exist. And trying to predict, break down or plan for any round after that is almost insane since there's some much that will happen between pick #1 and pick #48 that will impact the Vikings first selection. I'm not gonna lie, it's kinda rough.
But alas, I have come to our rescue with a list highlighting "FIVE Reasons We Should All Be Excited About the 2017 NFL Draft" even though our favorite team isn't' slated to factor in.
So here we go…
1. The GREEN ROOM Drama Is Hard To Beat…
Each year we have our fair share of awkward moments that occur in the Green Room with players that are on hand for the draft. No one could have predicted on the morning of the draft that Aaron Rodgers was gonna sit in the Green Room all day and fall to pick #24. Or how about the timing and irony surrounding a leaked video featuring Laremy Tunsil, a possible first overall pick, wearing a gas mask bong! Mix those juicy storylines in with your daily dose of overly competitive players who know they're losing tens of thousands of dollars every time their name isn't called, it is one of the best kinds of true, unedited reality TV! Think about this too, this same drama even carries across the boundaries into other sports. Remember when Zach LaVine was drafted by the Timberwolves and the cameras caught him muttering "F$%# me" when his name was announced? The web exploded for hours trying to make sense of those two words and everybody jumped to the conclusion that he hated Minnesota. THERE'S ALWAYS SOMETHING that happens and in the glory that is today's day and age, those are the things that EXPLODE on the internet and keep guys like me busy both for work and play laughing at dumb gifs and reading the behind the scenes accounts.
2. There's Always The Possibility That The Vikings WILL Pick in Round One…
I think that this is the one that we're all holding out hope for, the idea that the Vikings might still trade back up into the first round to snag somebody that *could* come in right away and have a big impact...
CLICK HERE to read the rest of this article at PurplePTSD.com...