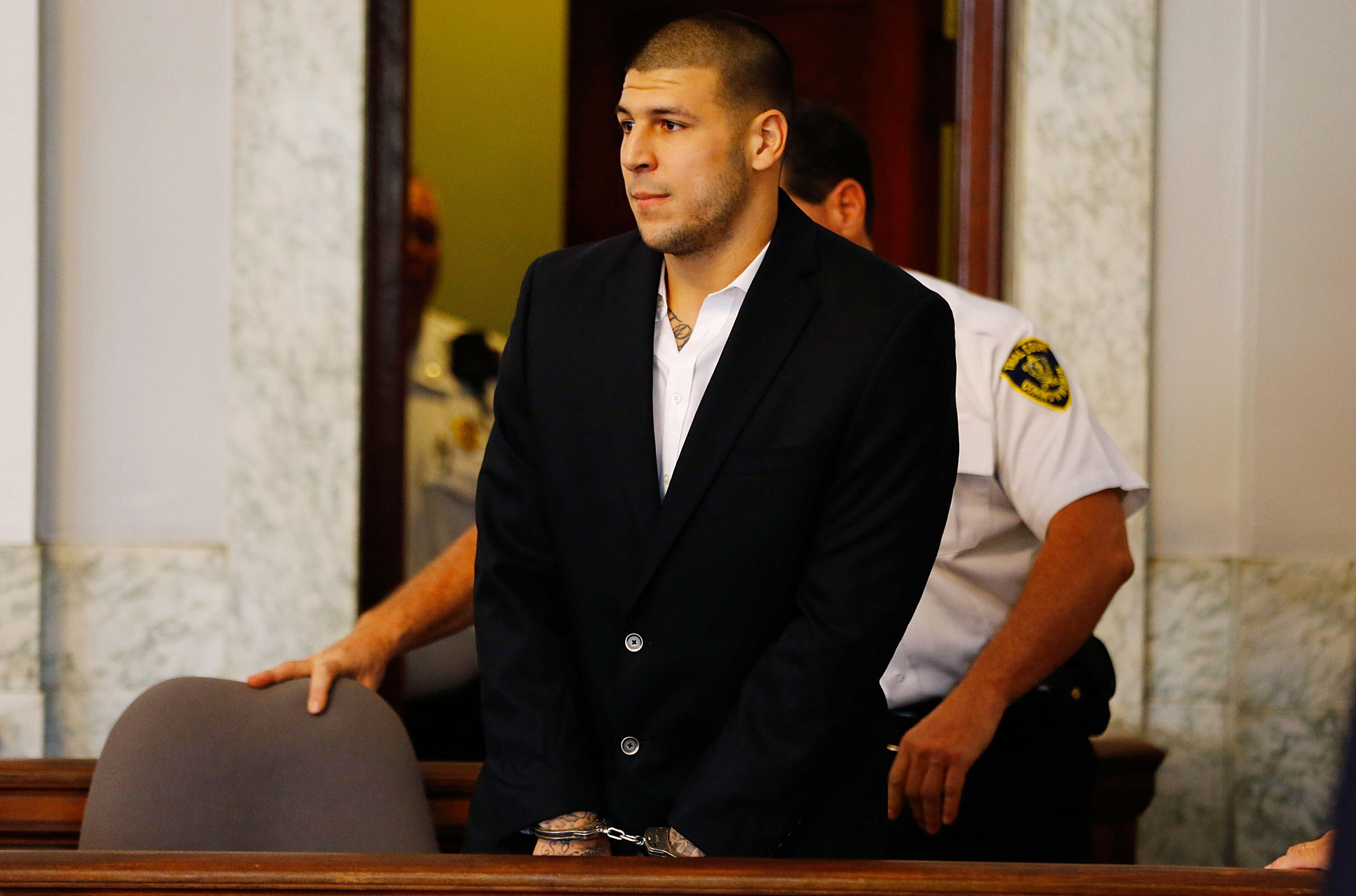 It's been a bit of a weird and confusing week when it comes to the situation surrounding former NFL star and convicted murderer Aaron Hernandez.
The other week, Hernandez was found not-guilty for the double murder of two individuals outside of Boston and the world freaked out thinking he was getting out of jail. Well they forgot he was already convicted of the murder of Odin Lloyd so he was still serving life in prison.
Next we heard that there was some grounds for appeal that might get him off that charge as well. And then he committed suicide in his jail cell.
Well now, due to a weird old rule in Massachusetts, because of his suicide he might be dubbed an "innocent man".
Here's why...
In the eyes of the state of Massachusetts, the death of former New England Patriots star Aaron Hernandez made him an innocent man, thanks to an archaic legal principle called "abatement ab initio," said Martin W. Healy, chief legal counsel to the Massachusetts Bar Association.

Though Hernandez was convicted in 2015 of murdering Odin L. Lloyd of Boston, Hernandez's appeal was not complete. Abatement ab initio means "from the beginning," Healy said, and it means that upon a person's death, if they have not exhausted their legal appeals, their case reverts to its status at the beginning — it's as if the trial and conviction never happened.

"Unfortunately, in the Odin Lloyd matter, for the family, there won't be any real closure," said Healy. "Aaron Hernandez will go to his death an innocent man."
It doesn't really matter much for Hernandez but for the families involved, this is a big distinction.