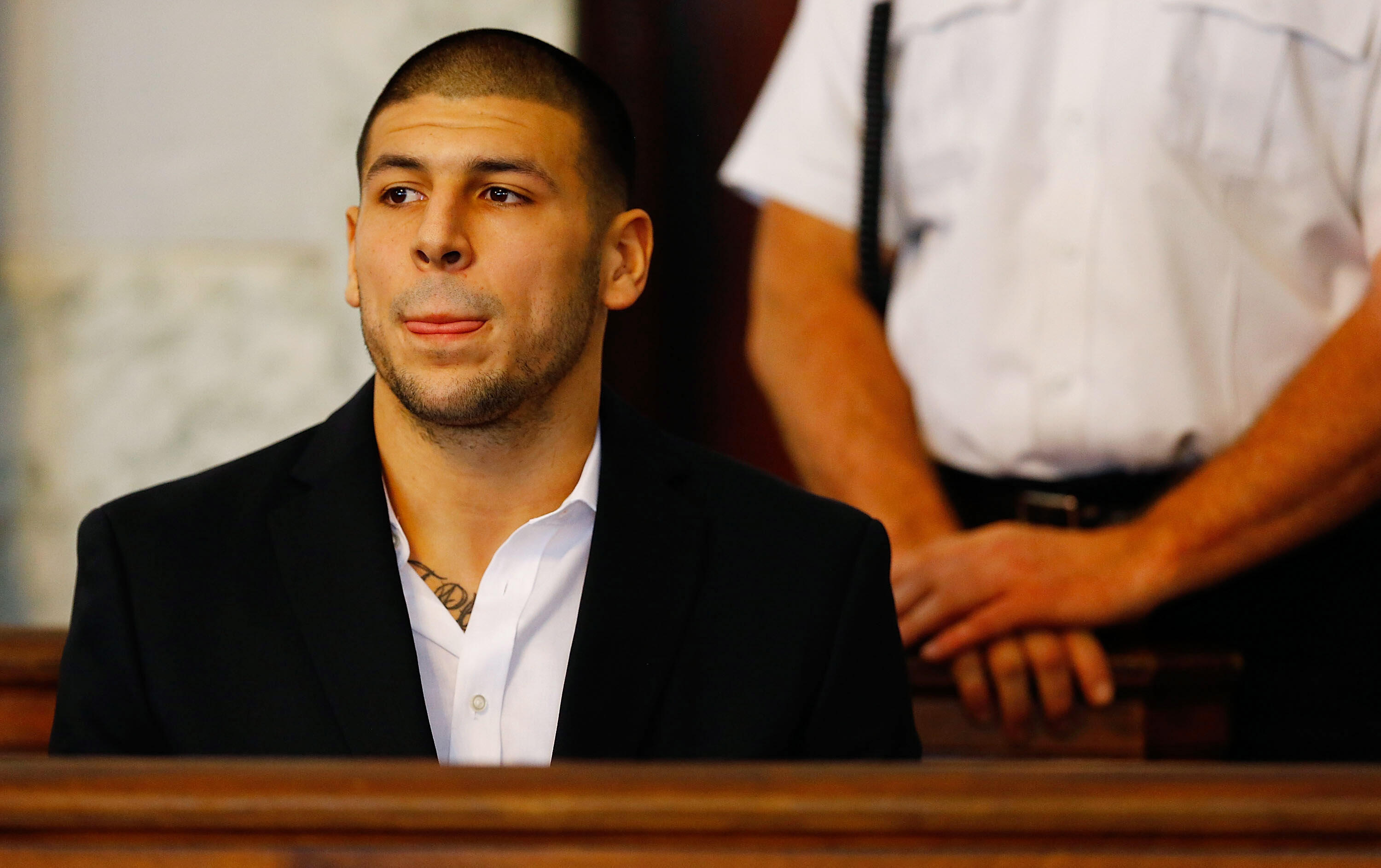 So we've already discussed the strange news about Aaron Hernandez possibly being named an "innocent man" thanks to an outdated Massachusetts law. Now there's even more...
Now, another legal loophole might mean that after his potential dubbed innocence, the NFL and the New England Patriots might owe Aaron Hernandez's family millions of dollars in unpaid bonuses and pay.
Here's why according to PatriotsWire...
And that's the question that's starting to be raised with respect to the bonus provisions in his contract and his NFL pension," lawyer Michael Coyne told CSNNE's "Toucher and Rich" Wednesday. "If these convictions are ultimately vacated — both his conviction with Odin Lloyd and his conviction on the gun charge — because of his failure to appeal, will his estate, will his child and his wife be able to recover either some of the bonus that's still due to him under the Patriots contract or any of his pension benefits that the NFL might owe him?"

In June 2013, the Patriots withheld $3.25 million of Hernandez's signing bonus. They also refused to pay him his $2.5 million in his guaranteed base salary. New England cited the collective bargaining agreement as their reason for withholding that guaranteed money. That's the money Hernandez's lawyers will likely pursue.

Coyne added: "The question is then: If he's no longer criminally liable, has he violated the provisions of any of his contractual terms? And you know, where there's money like this involved, the lawyers will have a field day."