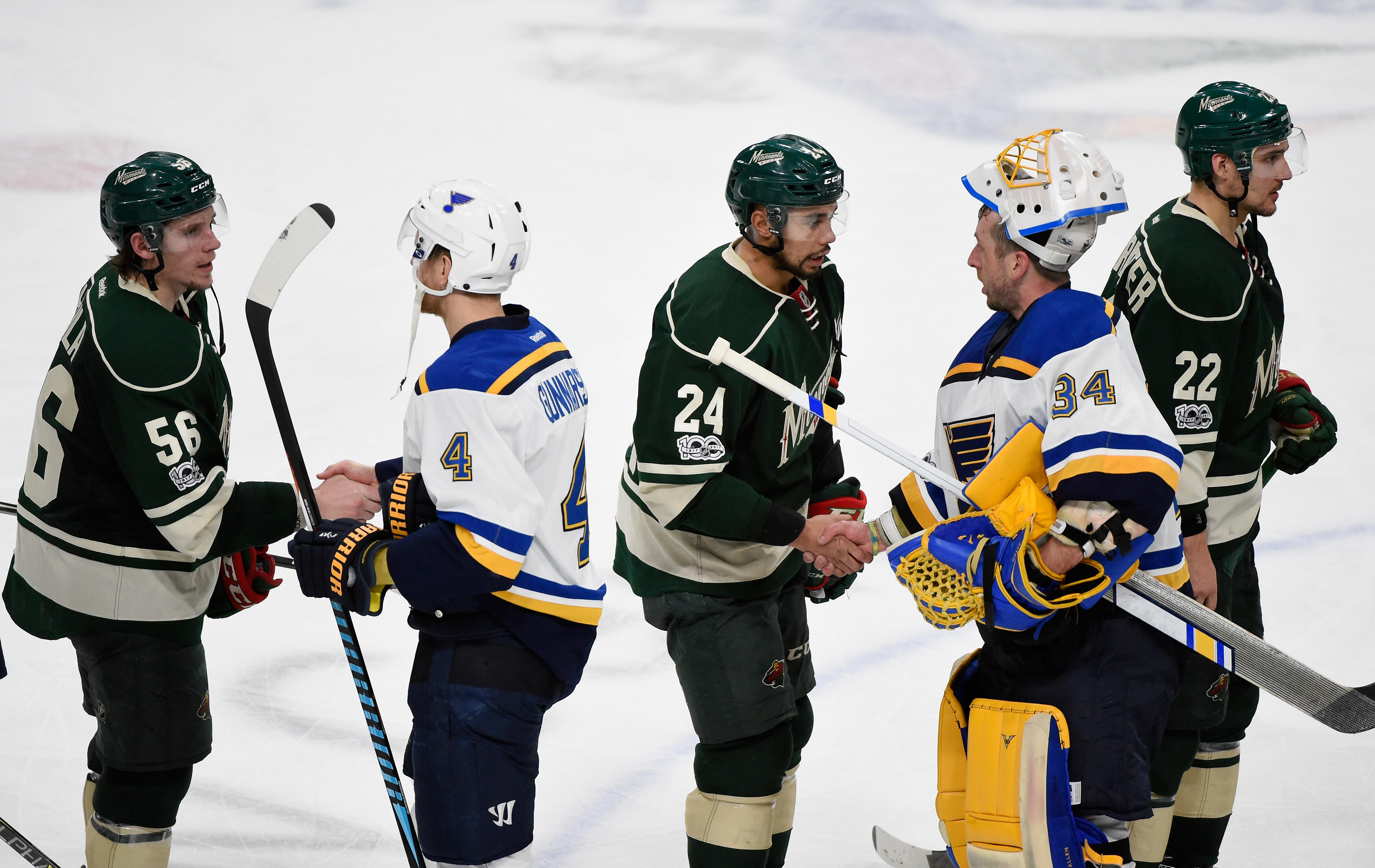 1. Magnus Paajarvi's overtime goal lifted the Blues to a 4-3 win and ended Minnesota's season.
It was a disappointing end for the Wild (1-4), which had the most wins and points in franchise history, but was unable to overcome the Blues on home ice in the postseason. St. Louis won all three games at Xcel Energy Center, including two in overtime, and will advance to the second round and play the Nashville Predators.
"It's tough to process right now, obviously extremely, extremely disappointing," said Wild defenseman Ryan Suter. "To play the way that we played, I felt like we deserved better, but obviously, the results weren't there. It's a game of results."
The Wild outshot the Blues in four of the five games in the series (often by large margins). The one game it didn't, Game 4, was the one Minnesota won.
"It's a best-of-7 series; if you get through, you deserve it," said Wild captain Mikko Koivu. "I'm not going to take anything away from them, but I thought we outshot them, and scoring chances, I'm not a big stat guy, but I thought we had the momentum there for the most part and it seemed like they had that one chance and they put it in."