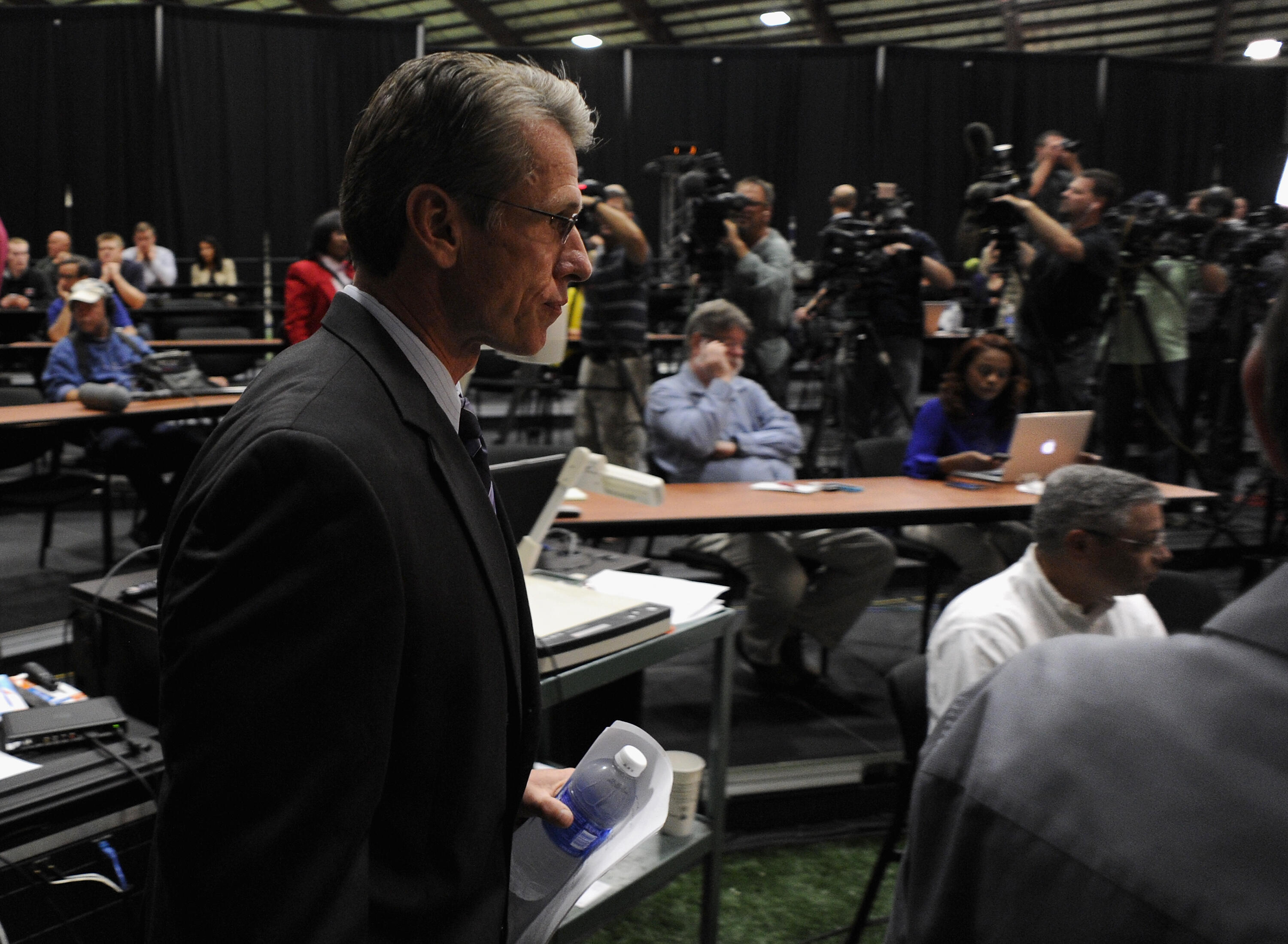 On the surface, Adrian Peterson signing with the New Orleans Saints doesn't seem to have a huge impact throughout the NFL for 2017. But if you look a little deeper, the ripple effect of Peterson's new team will most certainly have an impact on the league so much so that it might trickle down to the Vikings at pick #48.
Before signing Peterson to a deal, the Saints were linked to Stanford running back Christian McCaffery with their first round pick, #11 overall. Now that Adrian is in the fold, that's almost assuredly out the window. Maybe they didn't trust McCaffery, maybe they trust Peterson, it really doesn't matter because they seem to have made their decision. With that, McCaffery drops in the draft and every team re-adjusts their draft boards.
Specifically, the Philadelphia Eagles might be the biggest benefactors here. With top running back Leonard Fournette already off the board, McCaffery could fall to Philly at #14 which would then bump third choice running back Dalvin Cook back to the tail end of the first round. All this could set the second round up for a shift as well that could result in the Minnesota Vikings having their choice between Joe Mixon and Alvin Kamara.
It was thought that Mixon would already be off the board but this slight shift changes everything and makes players who were thought to have been unavailable, suddenly available at slightly later picks.
Whether you like Mixon or not, having him available when the Vikings pick would bring more value to that pick either with their selection or another team that might be ready and willing to make a trade to move up.