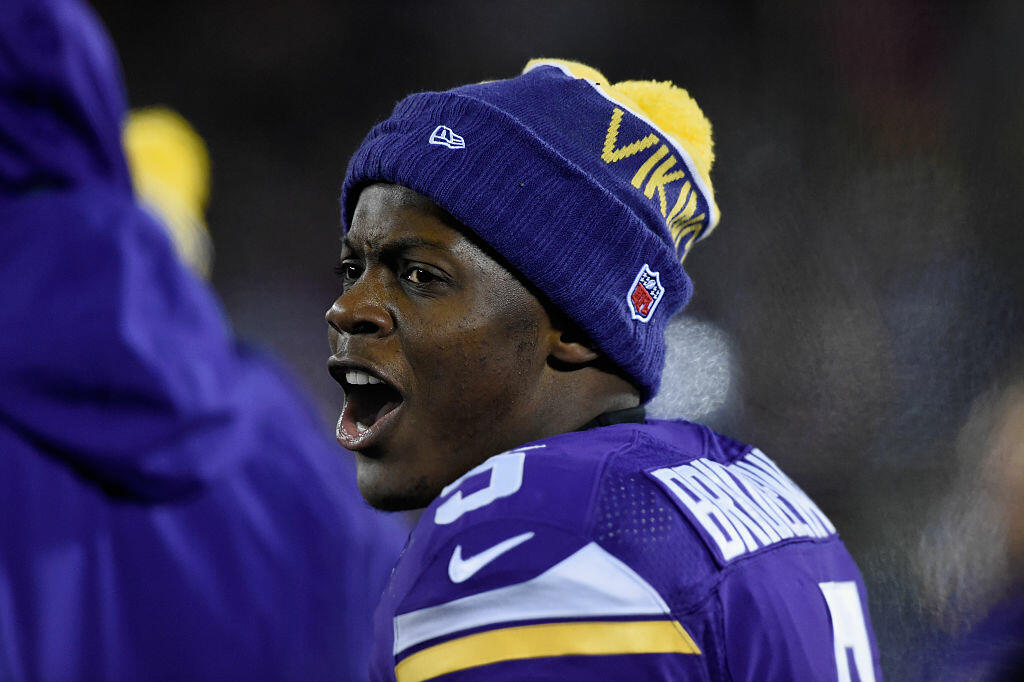 This article was originally posted to PurplePTSD.com.
I still get depressed whenever I talk about this, because man we thought that we had The Man on roster and in the fold. It was three years ago and the Minnesota Vikings were stuck right in the middle of their aggressive drafting nature and for another year had traded back up into the back end of the first round to get a quarterback. His name, Teddy Bridgewater and for two seasons it appeared as if he was on the verge of righting the ship and taking this team back to the regular relevance we've all been longing for.
Then tragedy struck.
One injury, a non-contact knee injury, threw ALL of that for a loop and the Minnesota Vikings were back at square one.
Fast forward to today and the situation is up in the air again. Sam Bradford is in the fold but according to reports as recently as this week, the Vikings aren't ready yet to jump at Bradford after one year and offer up an extension past the 2017 season. It would appear that they want to see what they have a bit more this year. Pile on top of that and we were just told that there is "no timetable" on a return for Bridgewater to the field. Beyond that, nobody knows how he'll return when and if he actually does return. That leaves low-level question marks surrounding Case Keenum and Taylor Heinicke where the ceiling is thought to be super high.
On the surface there is a ton of uncertainty surrounding the Minnesota Vikings and the quarterback of the future...again.
This is where our topic today jumps into the fold. If you're still looking for reasons why you should pay attention to the NFL Draft this year, following what the Minnesota Vikings do this weekend could tip their hand to one side or the other revealing which way they might be leaning towards the future of Teddy Bridgewater.
CLICK HERE to read the rest of this article at PurplePTSD.com...