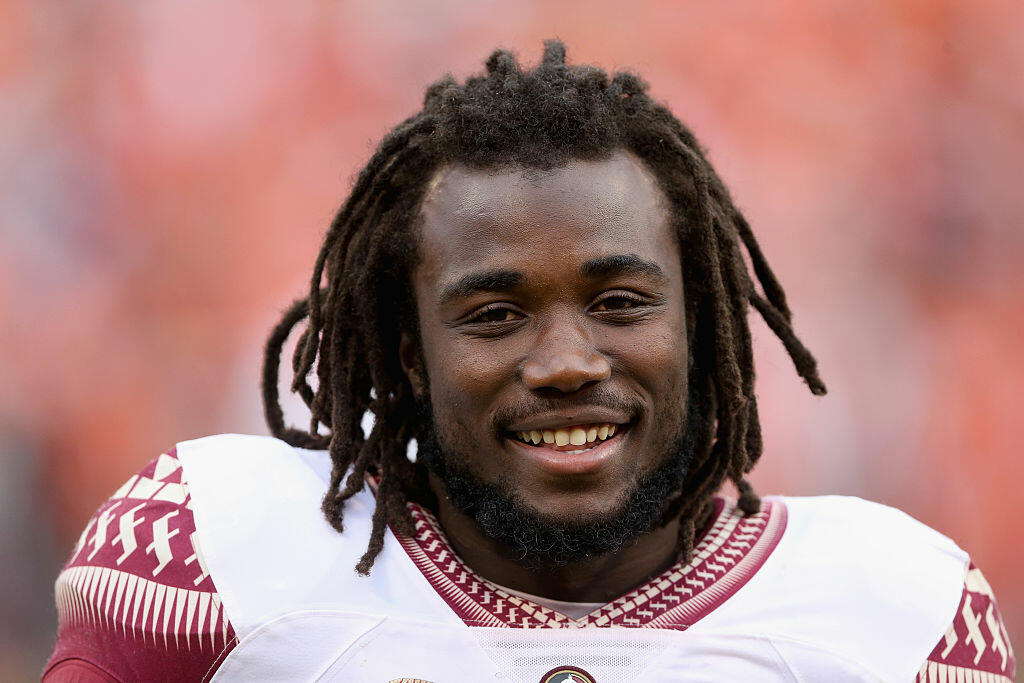 We're all doing a bit of a crash course on the new Minnesota Vikings RB Dalvin Cook. You might have heard that he was the Orange Bowl MVP, that he dominated at FSU and was originally thought to be a first round talent. But did you hear that part of the reason Cook fell to the second round was because an unknown person was trying to sabotage his draft stock the week leading up to the Draft?
According to SI.com the saboteur is spreading rumors in NFL circles that have had a negative affect on Cook's draft stock. For example...
"The saboteur has described Cook as showing up late for workouts and talking with breath that reeks of alcohol. Cook is also portrayed as hanging around persons who are associated with wrongdoing. The saboteur's basic depiction of Cook is crystal clear: he is trouble waiting to happen, so it's best not to draft him."
The unnamed person is thought to be a runner (recruiter) for NFL agents who was not hired by Cook and might have a motive to harm his stock.
Cook and his representatives are considering taking legal action against the party under the claim that he will be missing out on large amounts of money by falling to the second round.
Either way, an interesting story surrounding the Vikings most recent draft pick.