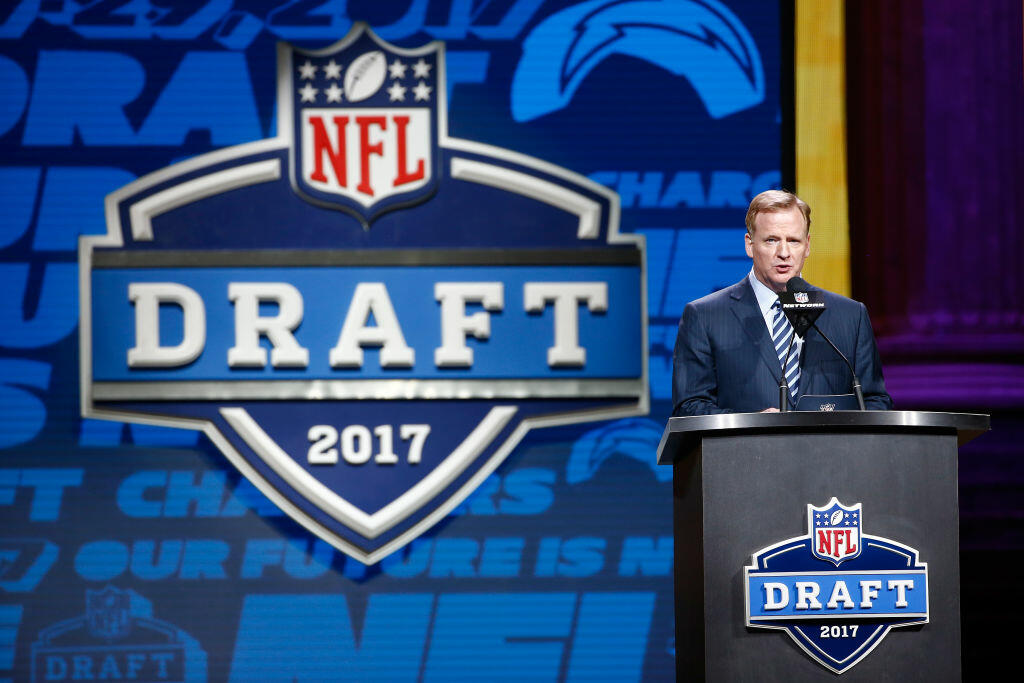 With the first round of the NFL Draft in the books and the Vikings preparing for their first scheduled action of the year. Despite being locked in with the 48th overall pick right now, many fans are clamoring for the Vikings to throw a trade together with some of their extra picks that will allow them to move up towards the front end of the 2nd round and get some of the big names that are still available (CLICK HERE to check those names out). Presumably, there are people inside the war room over at Winter Park that are at least considering the same thing.
But what would it cost the Vikings to move up and target a player early tonight?
Below you can see the most recent version of the what's called the "NFL Draft Trade Value Chart", a table that puts a numerical value on each pick throughout the entire seven round draft. The idea is, that if you are looking to move up, you'll need to offer some sort of package that would be equal to or exceeding the value of the target spot. For example, if the Vikings were to be interested in trading up into the first five picks of the second round tonight to target someone like Forrest Lamp or Dalvin Cook, the would need to put together a package that would fall between an approximate value of 530-580 points on the trade chart scale.
Given what the have in their coffers right now, moving up would cost them something along the lines of their 2nd round, 48th overall selection (valued at 420 pts) plus the second of their two 3rd round picks, the 86th overall selection (valued at 160 pts). That would be a high end offer with a possible low end looking more like the 48th pick (420pts), the 120th pick (54pts) and the 128th pick (47pts).
As you can see, it's an inexact science that will rarely line up perfectly so to get a deal done you'll likely have to shoot for the high side since the team presently holding the pick can sense the desperation. That means, if the Vikings wanted to move up to the front of the second round it would cost them a 2nd round and 3rd round pick this year.
Is that too much to lose out on? It depends who's on the board and how much the Vikings value that player. It seems like a lot, but that's the understood going rate if you're able to find a trade partner.