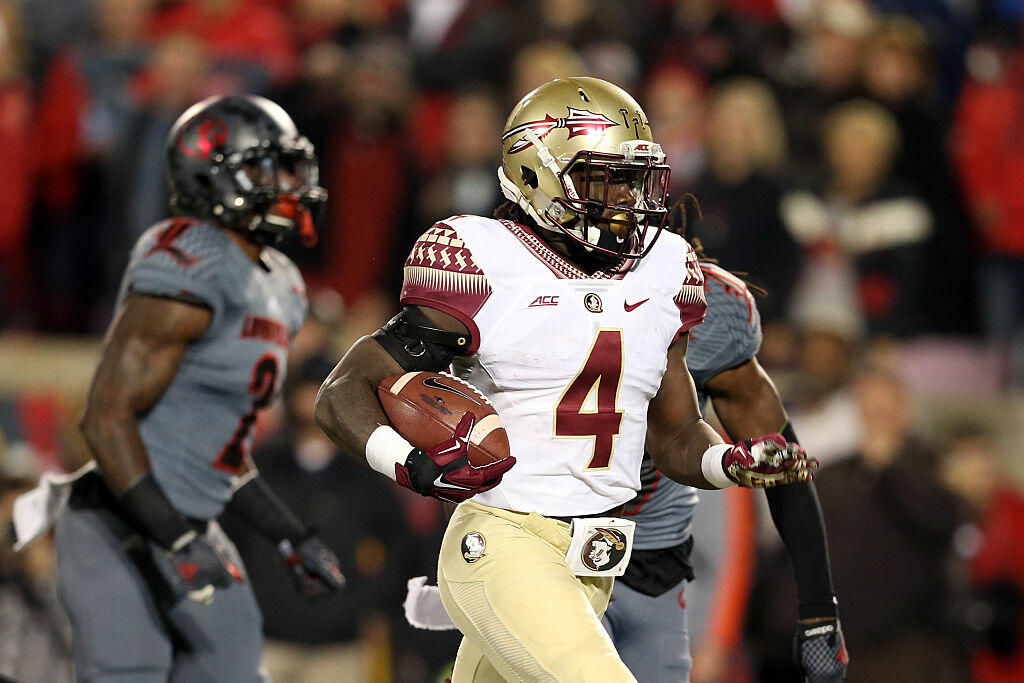 After sitting tight for the entire first day of the NFL Draft, the Minnesota Vikings acted rather quickly Friday night trading on of their extra 4th round picks to the Cincinnati Bengals to move from #48 to #41 and jump in front of the Philadelphia Eagles and New Orleans Saints who were also rumored to be looking at running backs.
With the 41st overall selection, the Vikings selected Florida State running back Dalvin Cook.
Thought to be a first round talent Cook slid to the Vikings in the second round due to some injury concerns. Cook has a strong ability to cut and can mix into the passing game as well as a dynamic playmaker. Cook made a statement in the Orange Bowl, go checkout the highlights when you have time!