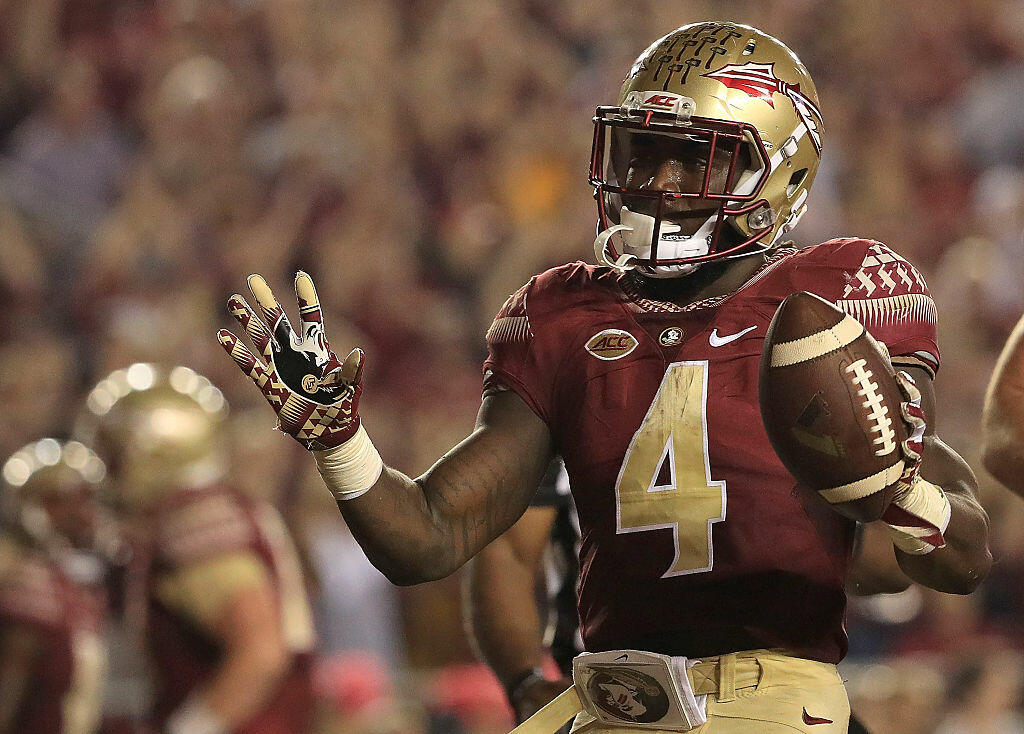 This article was originally posted at PurplePTSD.com...
With 2017 free agency and the NFL Draft officially in the rear view mirror, the real fun begins! Sure it was fun to mock draft, speculate wildly and circle rumors during the free agency period but once the 90-man offseason roster starts to take a little shape we can all begin looking forward to week number one against the New Orleans Saints. Better yet, we can starting inserting some of our newly acquired pieces into the mix as key players and in some cases even starters.
At this point, we're obviously jumping to conclusions based off of college highlight reels and paper stats, but there's an argument to be had that four of the Vikings rookie draft picks this season could fill in as starters as early as week one on Monday Night Football! I can already hear what you're saying, "well, what does that say about our current roster?" It shouldn't necessarily be taken as a slight to the squad from a year ago but with certain voids opened with players retiring, signing elsewhere and dealing with injuries, it's going to be very close to a reality this season.
So here we go, here are the four rookies that might be on their way to a little bit of a bigger role than maybe they expected when their name was originally called by the Vikings during last weekend's draft.
1. RB Dalvin Cook, 2nd round 40th overall selectionI took this specific topic on in full at KFAN.com earlier this week, but here's the summary of the argument for Cook. Latavius Murray is certainly in the plans for 2017 as we look at it right now, but given his present health status we don't know if he'll be ready for Training Camp let alone the preseason. One step further, the contract that Murray signed here in Minnesota has very little guaranteed, only $3.5MM as a matter of fact and then they can cut ties. Murray had a decent season a year ago behind a really good offensive line and with a really good up and coming quarterback, that's something that shouldn't be all that impressive. I mean the Raiders decided he wasn't worth extending an offer to in free agency and instead opted to lure Marshawn Lynch out of retirement. They're the ones that should know the most about Murray. Cook comes in raw out of college but highly talented when it comes to the physical aspects of the game. There will be a learning curve at the next level that will center mostly around pass blocking NFL rushers but instincts and skill takes over when he gets the ball in his hand. And when it comes to that, he has the abilities to shine, even at the NFL level. In conclusion, if Cook doesn't start by the time week one comes around, be assured that it's only a matter of time before the running back of the future here in Minnesota takes over in the backfield...
CLICK HERE to read the rest of this article at PurplePTSD.com...