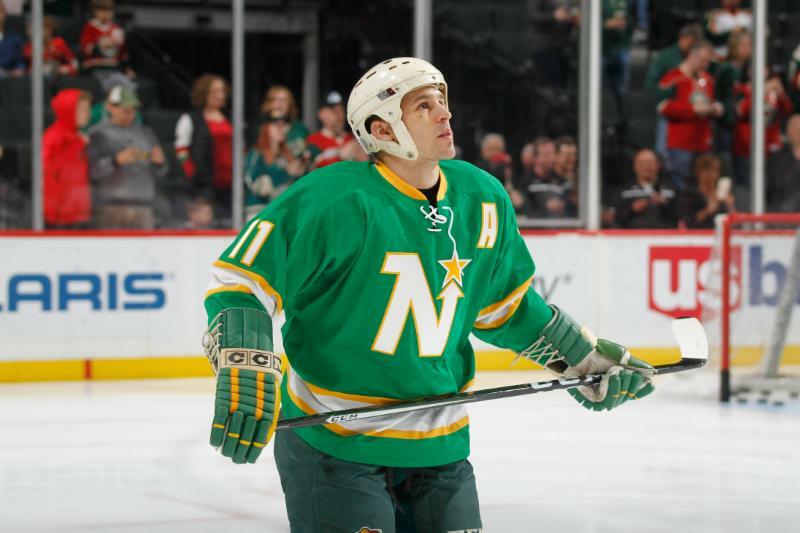 SAINT PAUL, Minn. - The Minnesota Wild today announced that $18,300 was raised from the 1967 replica Minnesota North Stars jersey online auction that ended on Monday, May 8. As a result, the Minnesota Wild Foundation and the Minnesota NHL Alumni Association will each receive $9,150 from the auction proceeds. Minnesota Wild players wore 1967 replica North Stars jerseys during pre-game warmups on Tuesday, April 4 before their game against the Carolina Hurricanes in recognition of the NHL first coming to Minnesota 50 seasons ago. Zach Parise's No. 11 sweater was the highest-bid item, raising $3,888.
The Minnesota Wild Foundation exists to support the game of hockey and improve the lives of families in the State of Hockey. Since its inception in 2000, the Minnesota Wild has invested more than $14 million back into the community through donations and service. With help from Wild players, the Minnesota Wild Foundation supports pediatric medical causes, serves as the largest non-member funding source for Minnesota Hockey and provides fundraising opportunities for youth hockey associations across the state. For more, visit wild.com/foundation.
The Minnesota NHL Alumni Association is an ever-growing group of former NHL players who support and help one another. It is truly a family that welcomes new individuals with open arms and makes members feel a part of something special. The game of hockey has not only promoted an outlet to learn and have fun, but to maintain life-long friends through this organization and "make a difference" in the community. For more, visit minnesotanhlalumni.com.