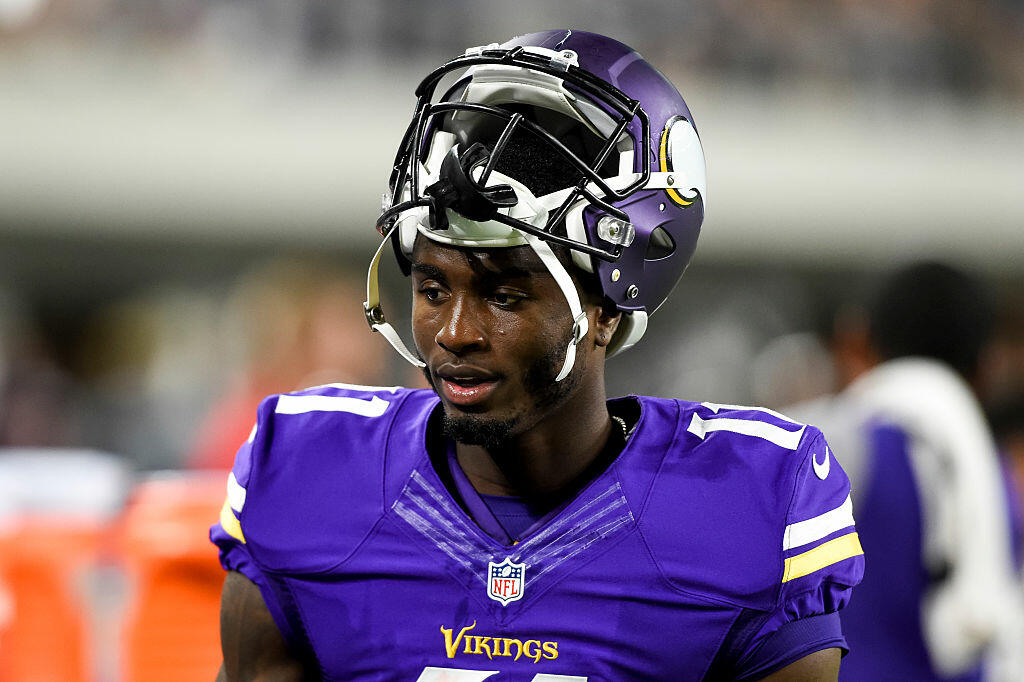 This article was originally posted to PurplePTSD.com...
There's an interesting little nuance occurring down the road at Winter Park that is starting to seem like more of a trend than it is a mirage. Have you noticed it? If not, here's my observation. The Minnesota Vikings are acquiring a lot of wide receivers. It's happened through the draft, it's now happening through free agency, it just seems to keep happening, but why is that?
There seems to be an easy answer to this question and then there's also another one that might be buried under the surface a little more.
The easy answer is this. They're bringing in new bodies to replace the ones that they lost. Free agency wasn't kind to the Minnesota Vikings wide receiver room, at least in numbers with Charles Johnson signing on in Carolina and Cordarrelle Patterson jumping ship to join the Raiders. If you lose a few bodies you're going to have to replace them one way or another.
But let's look a little deeper at this, primarily assessing what sort of roles have opened up within the wide receivers room and who looks to be filling those roles for the upcoming year.
You don't lose a whole lot with the departure of Charles Johnson. Some would argue that you don't lost a lot with Cordarrelle Patterson outside of kick returns and a few gadget plays to keep a defense on their toes. Both of those roles could be filled by the team's fifth round pick Rodney Adams. If you haven't seen his highlight reel check it out HERE, the way that USF used him looks mighty similar to any of the ways that the Vikings had used Patterson.
Then the Vikings went out and signed Michael Floyd Wednesday adding not only another option into the mix but one that has proven his ability to perform at the NFL level. It should be noted that Floyd is likely to face some sort of punishment from the league for his legal troubles in 2016, but once he returns to the mix what does that mean as far as the pecking order goes for Minnesota Vikings wide receivers?
CLICK HERE to read the rest of the article over at PurplePTSD.com...