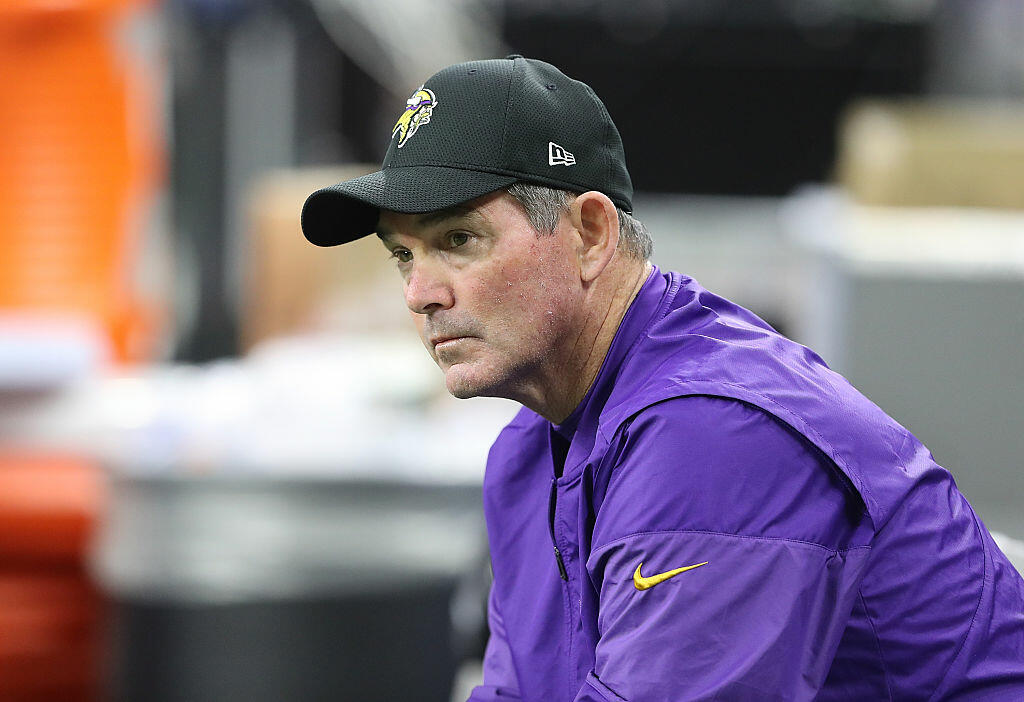 News popped up over the weekend that Minnesota Vikings head coach Mike Zimmer underwent his eighth eye surgery. Photos and videos of Zimmer over the weekend didn't look great and now we've learned that the coach is taking some time away from the team to get a little much need rest and relaxation.
PA had the head coach on his show Monday morning and Zimmer discussed the problematic eye:
"Actually the doctors all got together, we had a long meeting about what's the best for my recuperation of this eye. They are saying I should spend the next couple of weeks working on my recovery. I just left the doctor's office, got really good news, the retina looks great. At this point just need to take it easy and make sure everything heals right."
Announced on KFAN with Paul Allen Monday morning, Mike Zimmer shared that he will be be missing an undetermined number of Organized Team Activities that could span over the next two weeks to get some time to rest and heal at home.
"I was the one pushing back on it, you know, because I know how important it is to be with the team. But we've got a great bunch of coaches - they do a good job. They're going to send me the video every day, I'll be in contact every day as far as what I see on the field."
A statement released by the team echoed the sentiment that recovery is the coach's top priority at this point in time.
We all agree Mike's health is the priority and we believe rest and recovery are in his best interest for the long term. We anticipate Mike back on the field in a few weeks.
Zimmer, who is under flight restrictions following the last surgery is driving his way down to Kentucky to spend the next few weeks at his ranch away from the team.
CLICK HERE for the entire conversation with Mike Zimmer from PA's Monday show.