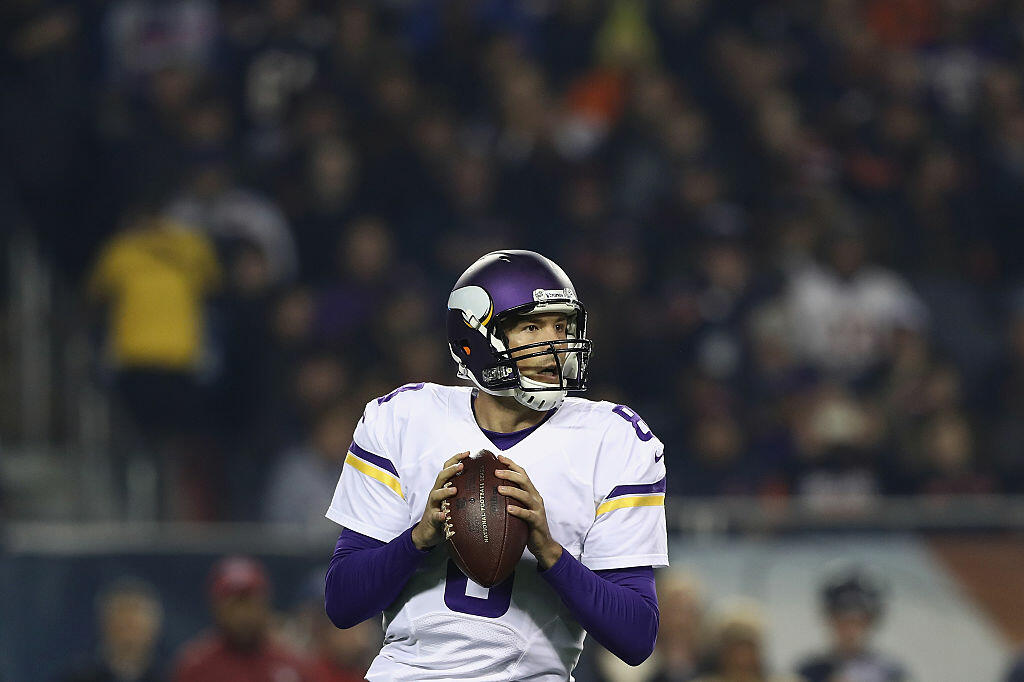 This article originally posted to PurplePTSD.com...
Minnesota Vikings organized team activities kicked off yesterday over at Winter Park but today was the first time that the media was invited to take in the sights and sounds of real football for the first time since the season ended last January.
With that it's once again open season for knee-jerk reactions, big assumptions and hot takes which assuredly come hand-in-hand with the team's presentation.
1. Latavius Murray is freaking huge!
This isn't surprising news given the fact that his football card has him listed at 6'3" and 230 lbs but yesterday I saw it for the first time with my own eyes. Sure he was on the sideline in a walking boot, but as he walked over for a quick chat with beast of a defensive end Everson Griffen yesterday, I noticed something...THEY WERE THE SAME SIZE! I'm not dumb, I fully understand that Everson has an additional 40 pounds hidden away on his frame but they were looking eye-to-eye and Murray (albeit slightly swole and in a sweatshirt) didn't look to play a position typically handled by men with a slighter frame. I will also say this, based off of my next knee jerk reaction, Murray better do whatever he can to get that walking boot off of his foot as soon as possible…
2. I'm more convinced now than ever that Dalvin Cook will start in 2017...
The rest of the year you'll never hear this term uttered but because it's OTA season at Winter Park, but there were a few players who were "turning heads" yesterday. No more than rookie running back Dalvin Cook in the opinion of yours truly and everybody else on hand. First off, you've heard the term before but when you see it in person with your own eyes it's something else, Dalvin Cook has another gear and when he kicks it in it's crazy to see. Secondly, he's playing with the second team right now behind Jerick McKinnon but he's doing all the right things. Working hard, catching EVERY pass thrown his way (which is a sight for sore eyes) and wowing teammates. The loudest hoots and hollers of the day came from a Dalvin Cook running play making a defender look silly and lighting up the teammates watching behind the play! Giving Latavius an opportunity is a must, but I think you'll quickly start seeing Cook make plays and before you know it fans will begin be clamoring for more carries the way of the young rookie.
CLICK HERE
to read the rest of this article at PurplePTSD.com...