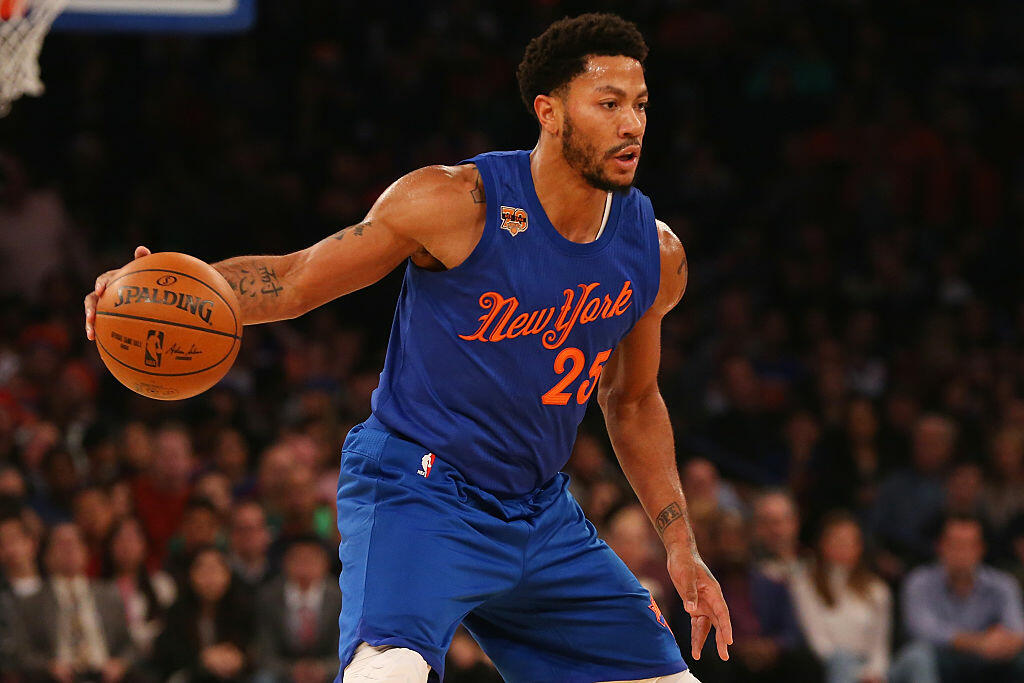 It was a name that popped up near the NBA trade deadline earlier this season and it's starting to make its way into conversations once again as teams are starting to put together their offseason free agent plans.
So here we go, according to ESPN, the Minnesota Timberwolves are looking closely at former Bulls and former Knicks point guard Derrick Rose as a free agent acquisition.
Rose, 28, is set to become a free agent for the first time in his career and will be testing the unknown waters of the open market with wide eyes. But a meniscus tear that ended Rose's season with New York and a history of knee injuries that drastically changed the player that he is from what he was during an MVP run in 2010-2011.
It would be an interesting fit for a team that seems to have a decent crew at the point guard position starting with Ricky Rubio and moving through Tyus Jones and Kris Dunn though this move would free one of them up to be moved for another player as well.
It's an interesting thought that would have been a whole lot sexier back in 2011 but the tie-in with Tom Thibodeau is an undeniable one.