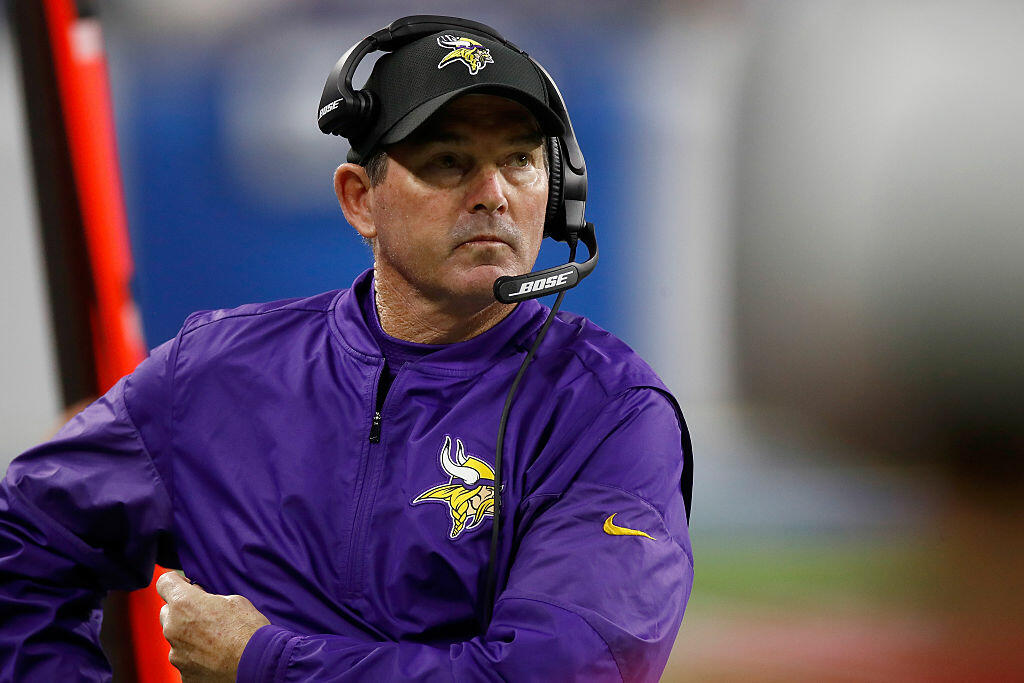 After being "forced" to take some time to rest at his Kentucky ranch, Minnesota Vikings head coach Mike Zimmer hopped on a conference call with the local media Friday morning to speak on the situation.
A doctors appointment returned favorable reports on Wednesday, but it was the words that Coach delivered Friday morning that will ring true with Vikings fans and players who were worried about their coach's health.
"This will not keep me from coaching," Mike said adamantly.
While that message was received loud and clear, coach was also aware that there's a chance that he might coach differently going forward, like potentially with one functioning eye.
"I'll be back shortly, whether it's one eye or two, it doesn't matter."
Mixed in between his morning breakfasts with the neighbors and afternoons out fishing, Zimmer did confirm that he is watching film from afar on a daily basis and will go ahead and text players little critiques and analysis he has along the way.
"The players are probably getting tired of me texting them the things I see on tape," Mike said. "I miss being out on the field though where I can give immediate feedback."
From here, Coach said that he plans to return to Minnesota on June 4th for an appointment that is scheduled for June 5th. If he gets a good word back from that appointment, it's full speed ahead and he'll return to practice shortly after that.