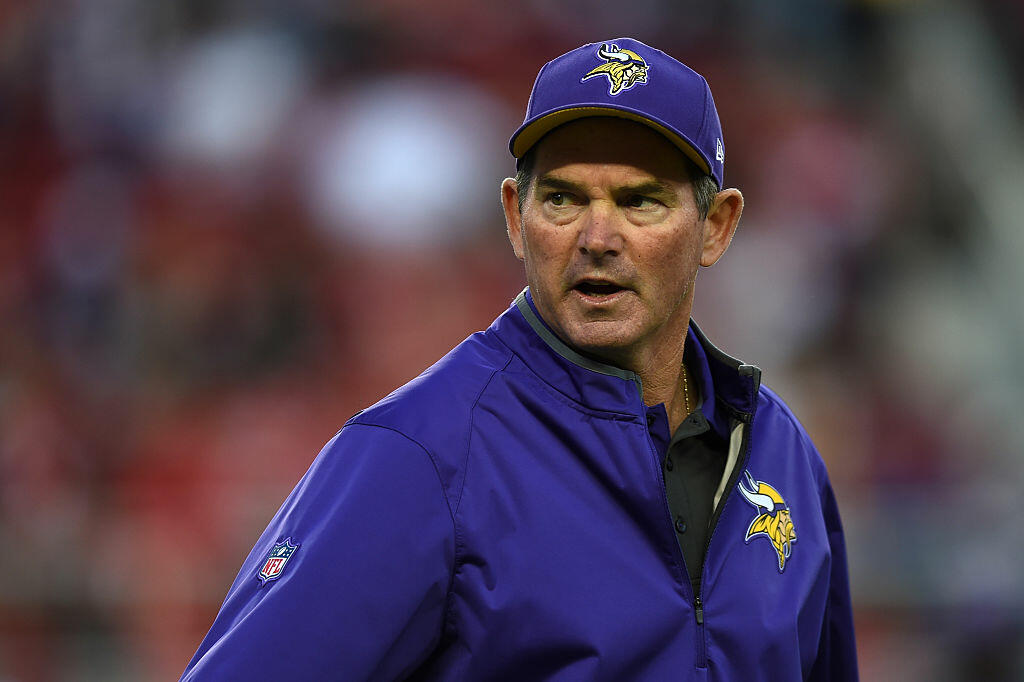 This article was originally posted to PurplePTSD.com...
It's an NFL offseason tradition like no other, the annual "NFL Coaches Power Rankings" list dropped yesterday at NFL.com and the ripple effect could be felt miles away...okay maybe not but it's something to nibble on for the one month of the year where there is legitimately no NFL action.
For the most part, people here in Minnesota have a general if not excited fondness towards our head coach Mike Zimmer. He's holding players accountable, getting accolades from his peers and seems to have this team moving in the right direction.
One year ago, when the "2016 NFL Coaches Power Rankings" list dropped, Zimmer jumped up 11 spots from 2015 with a very respectable 13th overall ranking (out of 32 total coaches). He was heading into his third season as the head coach of the Vikings, was coming off of a brief playoff run and a division title. It appeared as if the sky was the limit for Mike Zimmer, Teddy Bridgewater and the Minnesota Vikings.
Then 2016 happened.
Despite Teddy Bridgewater's career up in the air freak knee injury, the Vikings started the year 5-0. Then the wheels fell off. The team started eleventy billion people on the offensive line, the Super Bowl caliber defense showed its limitations and our high praise coach was now displaying that there was indeed a few chinks in his armor along the way. Through his first two years in Minnesota it appeared as if Mike Zimmer could do no wrong. His attitude, his scheme and his approach were winning fans over right and left and it appeared to be the same way inside the locker room with players hanging on his every word and buying into whatever it was that he was selling. Even that faded in 2016 as Norv Turner jumped ship, off the field distractions ("fat cats get slaughtered") were surfacing and our once invincible head coach was showing that he too was mortal. All of this leading to an 8-8 final record after starting the season 5-0...
CLICK HERE to see where Mike Zimmer landed on 2017's list over at PurplePTSD.com...