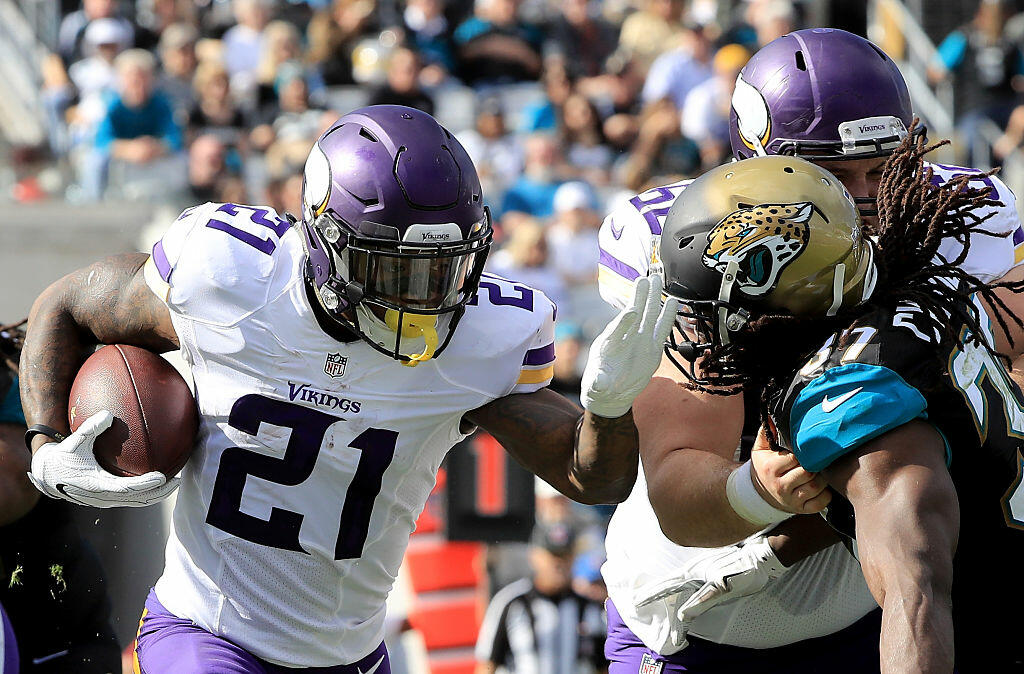 This article was originally posted to PurplePTSD.com...
As normal people, none of us have to really worry about a younger generation sweeping in on a yearly basis fighting to take your job. I'm sure there is an exception or two out there but the general rule of thumb is if you have the experience and are doing your job, you're probably pretty safe. That's not the way that it works in professional sports and the NFL might be the one professional sport with the shortest shelf life of them all.
So what do you suppose was running through the mind of Vikings 4th year running back Jerick McKinnon when his team goes out to sign a veteran running back in free agency and then selects another one early in the 2017 NFL Draft? This coming right on the heels of an opportunity seemingly opening up after the team parted ways with the one thing that stood between him and touches, Adrian Peterson. It couldn't have been a comforting feeling, but he's taken it in stride.
Still, we're left to ask the question of McKinnon's future. He was the "incumbent" and by the time the season starts it looks like he's going to be the third string running back? What then is his future with the Vikings and/or in the NFL?
The only data that we really have to look at when attempting to weight the value that McKinnon would have for the Vikings or another team in the league is to look at the two seasons in which Adrian Peterson was out of the picture. In 2014 Peterson was sidelined with off the field issues and then again in 2016 Adrian was out with injury so McKinnon had his best shot to put some tape out there showcasing what he could bring to the table and it was just okay...
CLICK HERE to read the rest of this article at PurplePTSD.com!