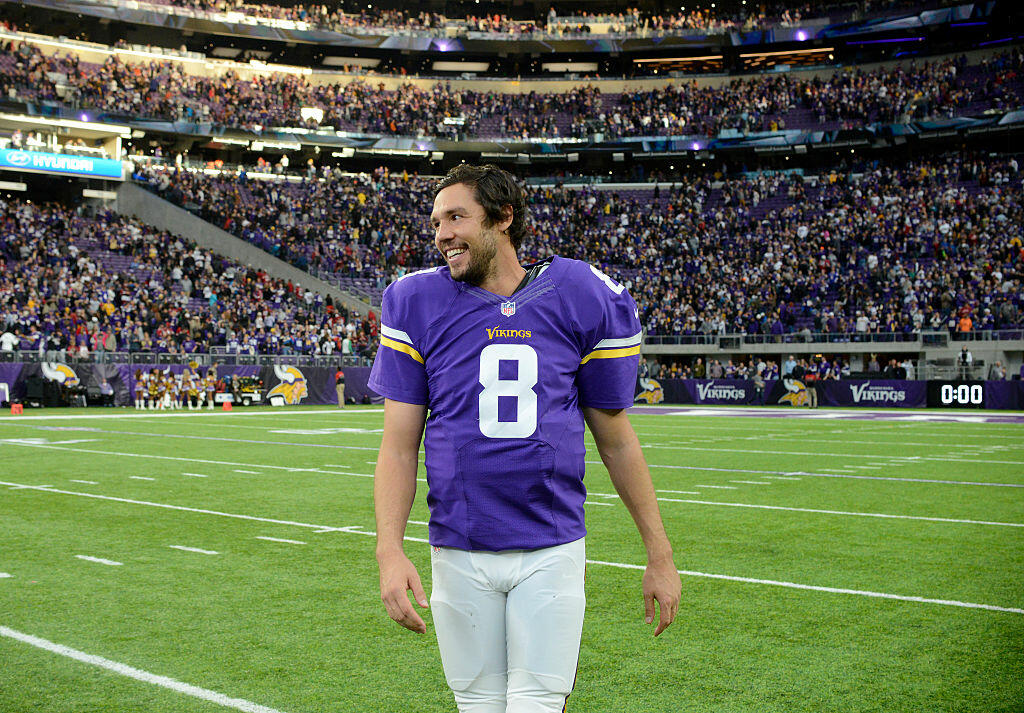 This article was originally posted to PurplePTSD.com...
It's the strangest time of the year and for my money it's the most painful time of the year to get through. Sure the Twins are doing well through the All Star Break and sure the Timberwolves have been balling in Free Agency, but in all reality there's not much to chat about throughout the sports world which means it's time to start turning our attention to football once again.
I mean,Training Camp for the Minnesota Vikings is only 13 days away. The beginning of the NFL regular season is only 59 days away. And for all intents and purposes your Fantasy Football mock drafts have already begun. It's almost time to turn our attention to football and while we wait for the final countdown and enjoy the calm before the regular season storm, let me throw out ____ Big Questions for us all to ponder as we grease the wheel for what should be a fun NFL season…
1. Is Sam Bradford on the cusp of something big with Sam Bradford?
A few weeks back I broke this down in length, but the table is set for the Vikings and for Sam Bradford to do something special this season. I wasn't the only one to think this, but in the few weeks since that article was penned, the idea seems to be catching on even more. Most recently it was NFL.com saying that Bradford is one of nine players set for a late breakout this season. Here's a little bit of what they had to say…
He's not here for setting the all-time completion percentage record in a dink-and-dunk offense designed to cover up leaky linemen. He's here because he quietly excelled last season in areas he was once mocked for. ProFootball Focus' numbers showed Bradford was the most accurate passer under pressure and most accurate on throws over 20 yards downfield.
CLICK HERE to read the other FOUR big questions from this article at PurplePTSD.com...