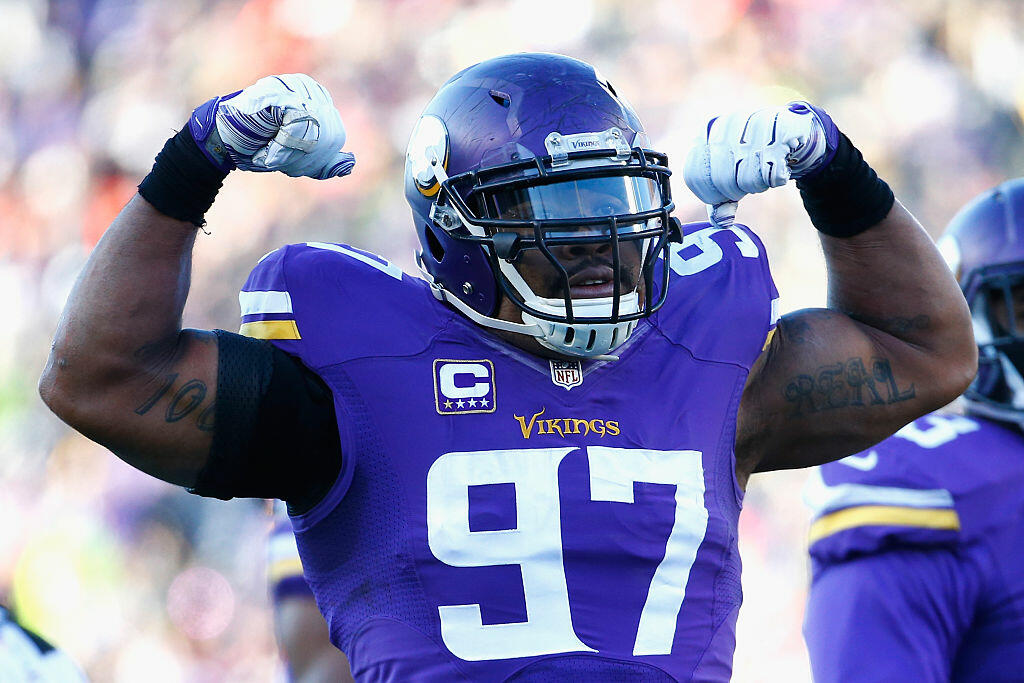 As veteran players report to Training Camp this morning in Mankato many were poised and ready for news to be released surrounding the impending contract extension with veteran CB Xavier Rhodes. Instead, it was another extension that stole the early headlines.
According the NFL Network's Ian Rapoport, the Minnesota Vikings are near finalizing a "massive" contract extension with star defensive end Everson Griffen that is expected to keep him a Vikings through the end of his career.
Griffen, 29, was a 4th round draft pick by the Vikings back in 2010 but started to flourish as a starter with the team in 2014. With 8 sacks last season, Griffen has tallied 30.5 sacks over the past three seasons and his disruptive nature in the backfield has led him to countless tackles for loss and hurries over the same period.
UPDATE: Everson Griffen met the press earlier this morning and confirmed that the new deal is in fact a 4-year extension. Adding that to the remaining 2-years on his deal that will keep him in Vikings purple through the 2022 season.
Stay with KFAN over the next few days as the deal gets finalized for more specifics.