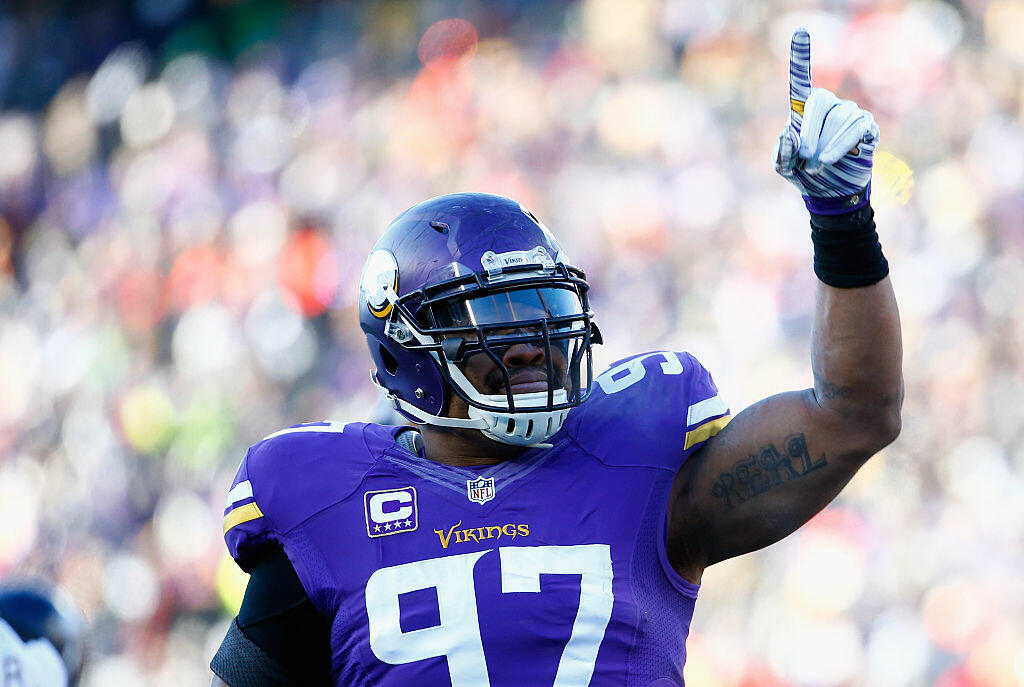 For immediate release...
Mankato, MN (July 26, 2017) – The Minnesota Vikings have announced that Everson Griffen has signed a contract extension with the club.
In his first seven seasons, Griffen has totaled 273 tackles, 48.0 sacks, 71 tackles for loss, 281 QB hurries, five forced fumbles, six fumble recoveries and one interception. The Avondale, Arizona native has played in 106 regular-season (48 starts) and has scored three career touchdowns – a 29-yard interception return (at St. Louis, 12/16/12), a 43-yard blocked punt return (vs. Carolina, 11/30/14) and a 20-yard fumble return (vs. Chicago, 1/1/17).
Since becoming a full-time starter in 2014, Griffen has started all 47 games he has appeared in and recorded the fifth-most sacks in the NFL with 30.5 in that span.
The former Southern California Trojan has been named to two consecutive Pro Bowls (2015-16), joining Jim Marshall, Carl Eller, Chris Doleman and Jared Allen as the only DEs in team history to earn Pro Bowl honors.
Griffen, who was a fourth-round pick (100th overall) in 2010, enters 2017 as the second-longest tenured Viking behind fellow DE Brian Robison.