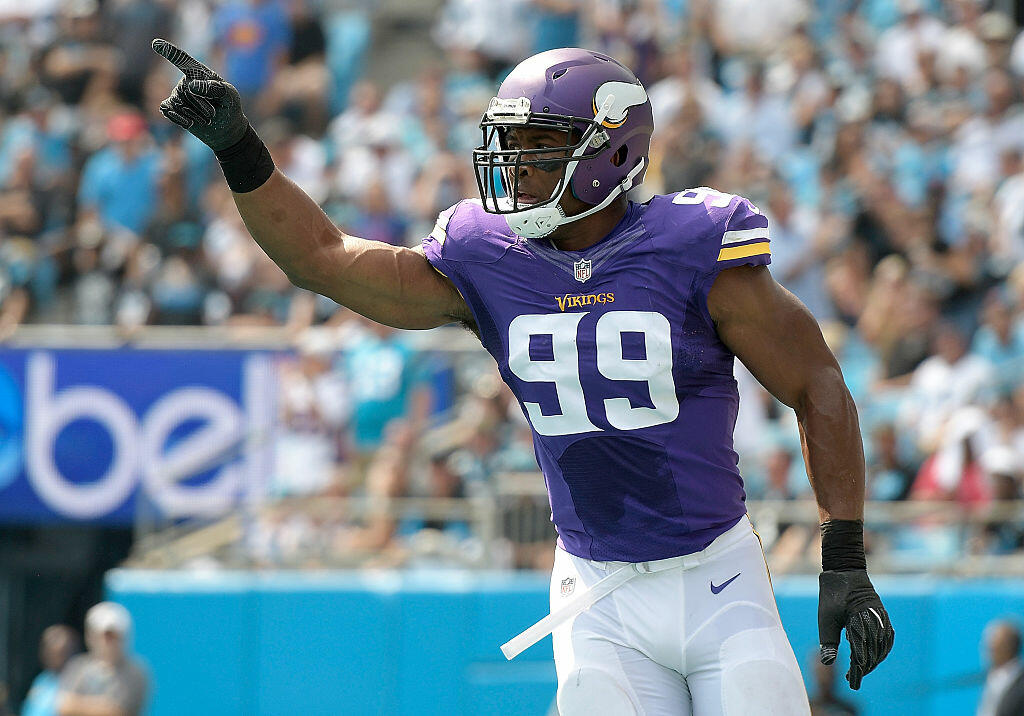 This article was originally posted to PurplePTSD.com...
It's already been a busy off season for the Rick Spielman, Rob Brzezinski and the Minnesota Vikings front office locking up two of the Vikings key assets through the 2022 season. While Everson Griffen's 4-year extension seemed to come out of nowhere we all saw yesterday's Xavier Rhodes news coming from a ways away, a 5-year $78 million extension. Either way, it shows us that while competing in 2017 is still top priority, planning for a big future is also in the mix for the Vikings plans.
According to general manager, these actions are right in line with the organization's plans for the future.
"Well what we are going to focus and hone-in on trying to keep as many of these core young guys together as possible."
Spielman went on to mention that the team was presently in the mix working on other extensions "with a couple of these young guys." Working the timeline backwards, one of them was clearly Xavier Rhodes, but who would be next on the Vikings wish list to get locked up on a big deal holding them here in purple into the foreseeable future? There's a few options, so let's break them down and rank them by priority.
QB Teddy Bridgewater
It appeared as if Teddy Bridgewater was on the path to topping this list of the most important players for the Vikings to lock down before his injury, but all of that changed nearly one-year ago on that practice field in Eden Prairie. The future for Teddy is completely in-flux and nobody knows for sure whether or not he'll return to the football field let alone hop back on the career trajectory that he was on prior to getting hurt. For that reason, and because the team opted to not pick up Bridgewater's fifth-year option for 2018 I'll include Teddy on this list, but with low priority since he hasn't returned to practice form yet.
CLICK HERE to read the rest of this article and see the rest of Aj's list over at PurplePTSD.com...