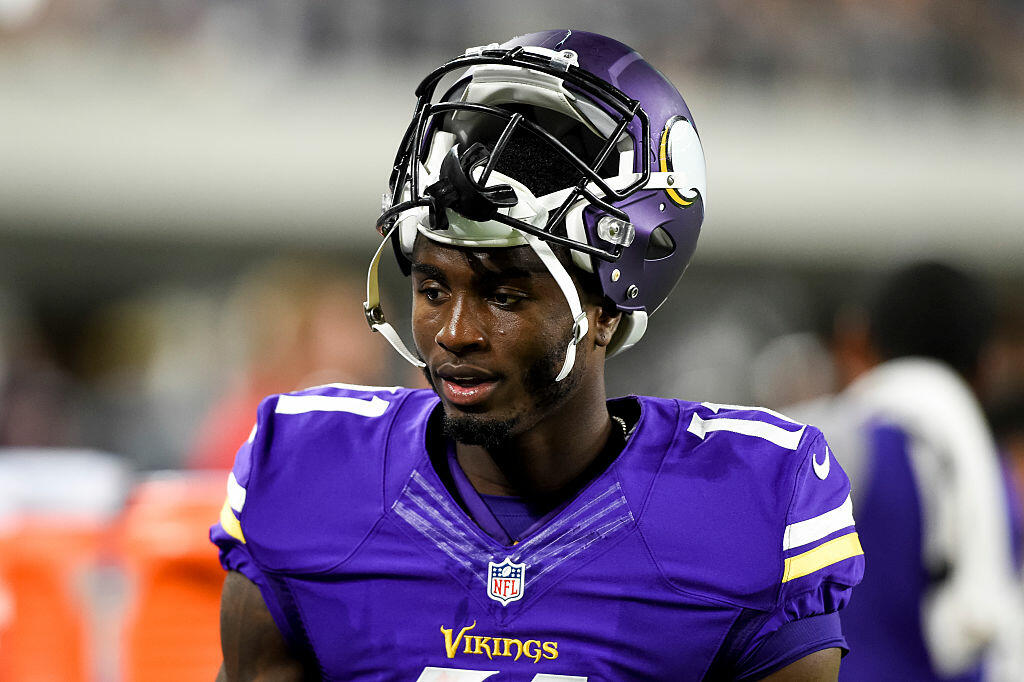 It was the first attention grabbing scuffle of Training Camp 2017 and it appears to have resulted in a casualty of sorts. After butting heads with safety Antone Exum on Monday afternoon, wide receiver Laquon Treadwell left practice. After the off day on Tuesday, he was missing from Wednesday afternoon's session as well.
As you can see in the video of the fracas above, most of the blows came from Exum but it could be the few return shots delivered by Treadwell that injured his hand enough to take some time off.
There has been no official comment from the team regarding Laquon's absence or injury yet but head coach Mike Zimmer is expected to meet the press following today's padded practice.