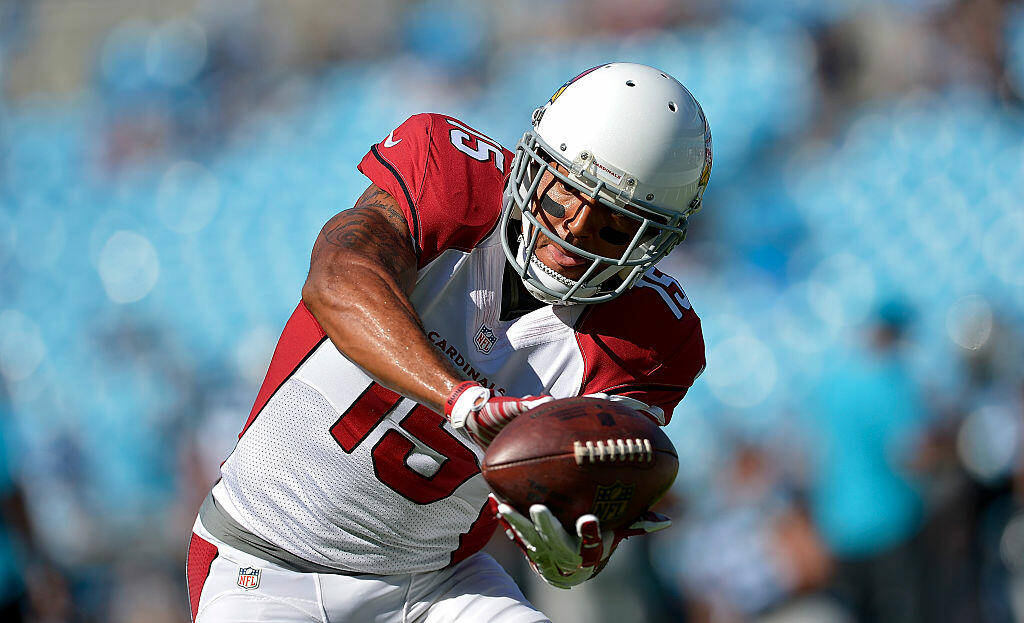 This article was originally posted to PurplePTSD.com...
Safe to say that it's been an interesting year for Minnesota Vikings wide receiver Michael Floyd. Flashback to August of 2016 and you'll see Floyd coming off what might be considered his best season as an Arizona Cardinal, just a few months later he found himself holed up in a jail cell following a DUI and was subsequently kicked off the team and out of a job. Next up, he won a Super Bowl ring...sort of. After being picked up by the New England Patriots and playing the final two games and an additional playoff game Michael was inactive for the big tilt and historic comeback against the Atlanta Falcons. However you look at it, earned or not, he got a Super Bowl ring.
Looking to complete the full 180-degree turn that threw his life through the ringer, Floyd landed back home in Minnesota with the Vikings and there's a handful of people in the know that think he might be poised for his best season yet.
It wasn't an accident that Floyd chose to sign with the Minnesota Vikings. During his longer than normal stint on the free agent wire, Floyd's stock was falling due mainly to his issues with the law and pending suspension from the league. Still, with that in mind, the Vikings took a flier on the former Notre Dame receiver but factored heavily into the decision some of the influences that he would have around him in the Twin Cities.
"I landed here for a reason," Floyd told KFAN's Paul Allen Wednesday morning in Mankato. "It's easier for my family [to be around], I've got guys on the team I've known for ten years or more and it's a great group of guys in a great organization."
Floyd roomed up with his former teammate at Notre Dame Kyle Rudolph for support. He remained in close contact with his family who still lives in the metro area for support and outside of a weird situation surrounding tained urine samples and Kombucha tea, it looks like it's working out so far.
But looming over him is still a four-game suspension handed down from the league to start his season. It doesn't appear as if Floyd intends to appeal the ruling so his attention has now shifted towards making an impact in training camp before working out on his own for the first month of the season as his teammates embark on their journey without him.
CLICK HERE to read the rest of this article and hear which MN Great LOVES Michael Floyd...