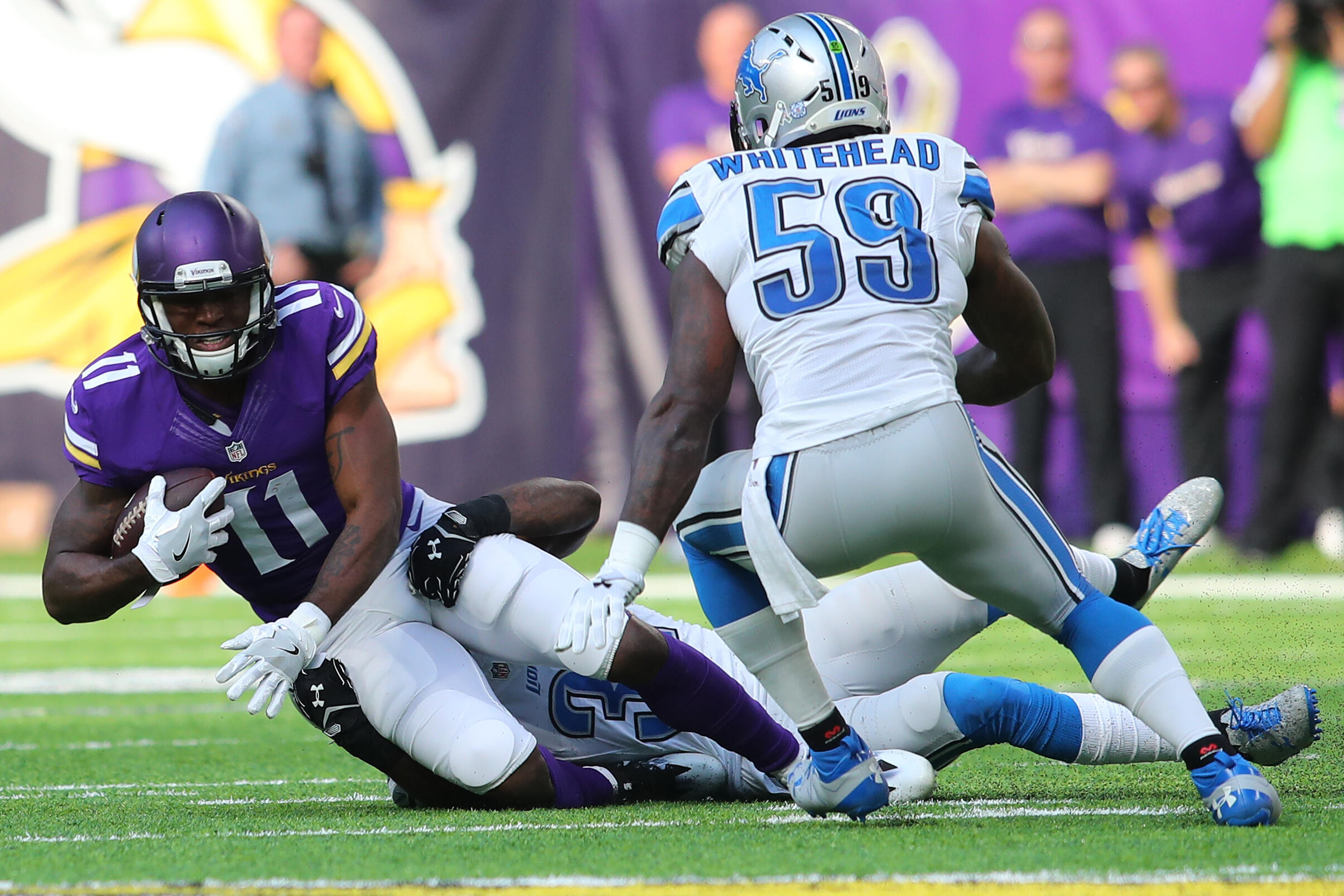 By: Tim Yotter | VikingUpdate.com
Laquon Treadwell didn't seem bothered by Monday's fight with safety Antone Exum and said the muscle strain he is dealing with now isn't related to that fight.
Exum took exception to either the words or actions of Treadwell after the receiver scored a touchdown on Monday and the safety threw numerous punches at the receiver, even after Adam Thielen stepped in to try to thwart Exum's aggression toward Treadwell. Treadwell and Exum ended up on the ground when Exum dove at Treadwell's legs, but the receiver said his injury wasn't the result of the fight.
"It's just a small strain," Treadwell said. "Just running routes, running, strained a muscle. We're all out there competing. It's a physical game and injuries happen."
CLICK HERE to read the rest of this article at VikingUpdate.com