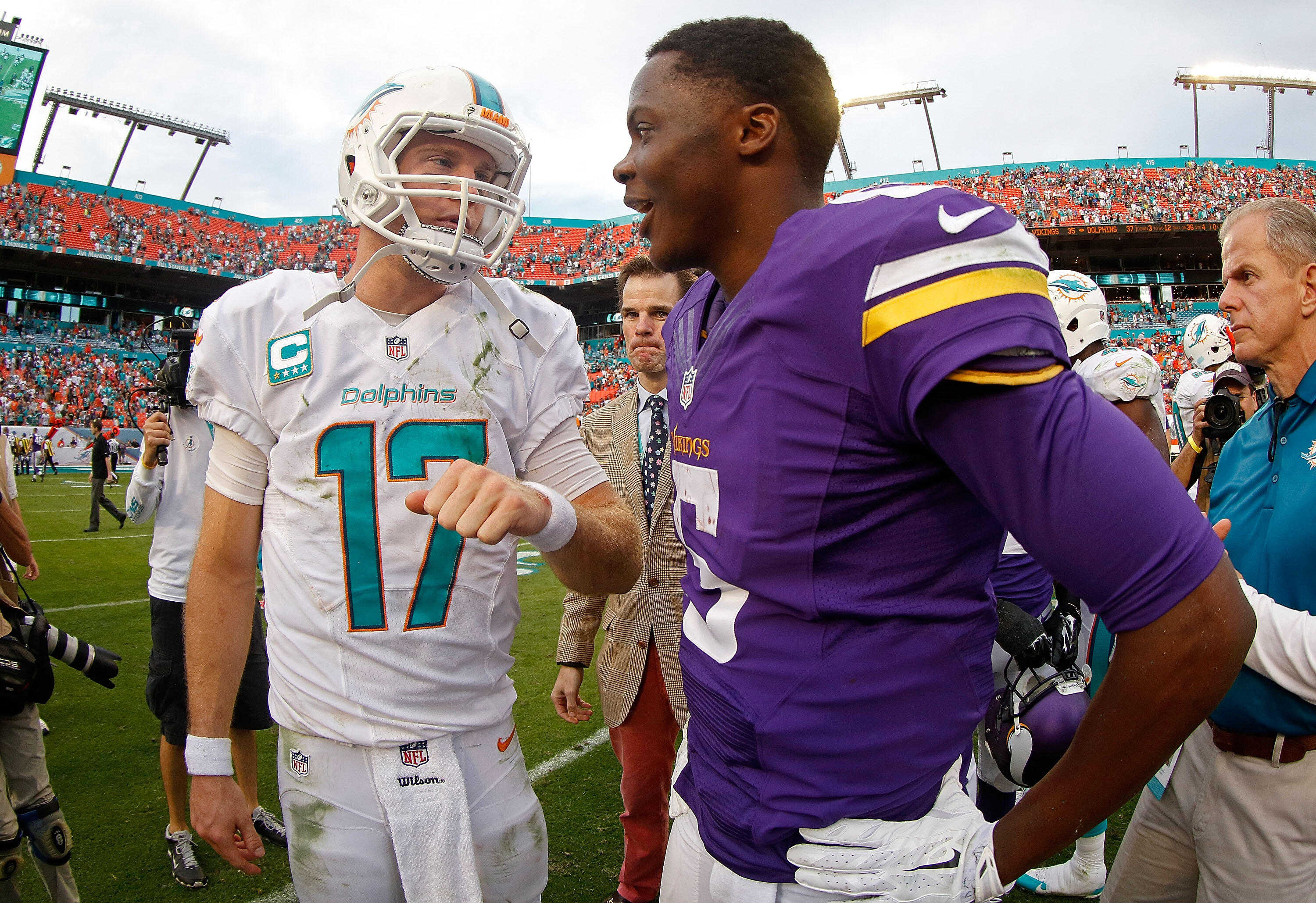 It was worst case scenario for the Miami Dolphins and their fans yesterday as word began to spread that starting quarterback Ryan Tannehill had gone down with an apparent left leg injury. Putting two and two together, fans realized that was the same leg in which he had partially tore a ligament in that knee last December.
While the official status is still pending a second review, the thought is that minimally Tannehill is set to miss the first 8 weeks of the season. A few names are already being tossed around to replace him under center including Jay Cutler and Colin Kaepernick.
Well, it hasn't taken long for the Internet to grab hold and come up with a theory that has some Minnesota Vikings fans worried.
First off, note that Teddy Bridgewater is originally from South Beach playing high school football at Miami Northwestern High School. With that in mind follow the order of events here and understand where people are coming from...
- Tannehill gets injured late in the morning on Thursday
- Late last night former Vikings cornerback and Miami native Demarcus VanDyke put out a tweet calling for Teddy to be traded to the Dolphins...and Teddy "liked" the tweet on Twitter. The tweet has since been "unliked" but there are screenshots to prove it. - Within the same hour Bridgewater puts out a barrage of tweets highlighted in the image below. The obvious result, the Internet and Vikings fans begin freaking out.
Now it could very easily be and probably is simply Teddy highlighting his optimistic viewpoint heading into what could continue to be an extended rehab...but it's the small chance that something is up that has some up in arms.
Seemingly, Teddy is still a ways away from returning to the field. Secondly, Miami is not necessarily looking for a quarterback of the future, or are they? Thirdly, what a risky proposition it would be for the Dolphins to trade ANYTHING for an injured player who hasn't proven anything. Fourthly, where would you set the value?
There's a bunch of question marks, many of which will lead you to believe that it's not going to happen...but still, HE LIKED THE TWEET! Haha...