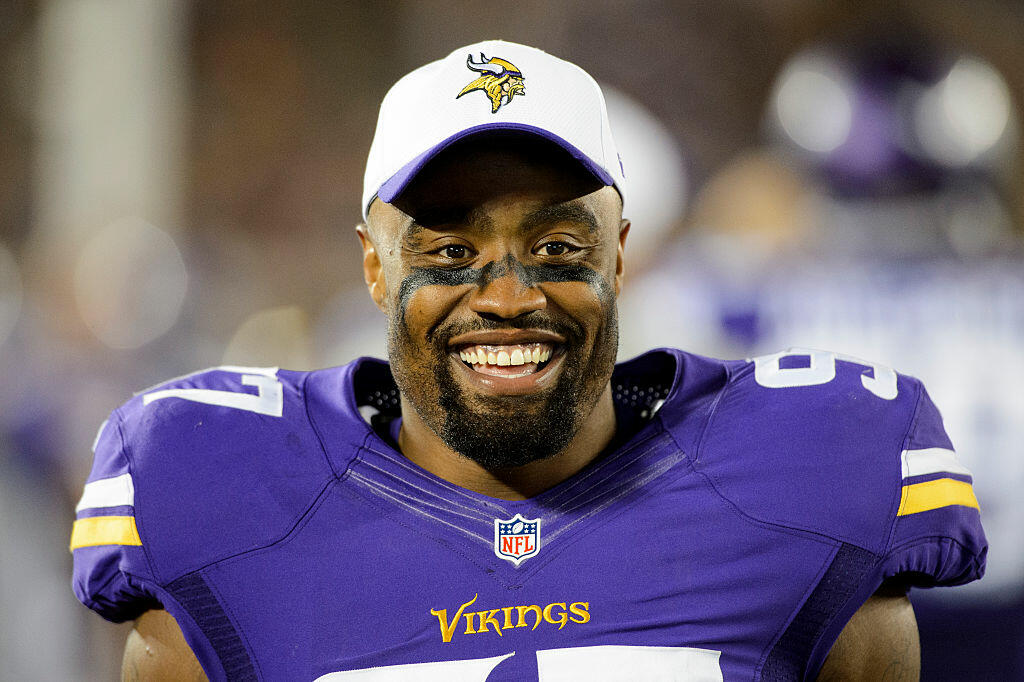 This article was originally posted to PurplePTSD.com...
You guys, I saw something on Saturday. I saw something that scared me, it excited me, it intimidated me and it wowed me. I'm still taken so far aback that I need to share it with you.
Let me first set the scene for you. We were hanging out in the press box of Blakeslee Stadium on the campus of Minnesota State University Mankato. It was me and 10,500 of my closest friends packed into the bleachers, well actually I was broadcasting live up in the press box with Meatsauce and Nordo and we all walked away with the same reaction. I even feel comfortable saying that former NFL linebacker Ben Leber and play-by-play announcer Paul Allen who both joined the broadcast as well were left with this same feeling.
With everybody poised and ready to be impressed by rookie running back Dalvin Cook, veteran wideout Stefon Diggs and quarterback and leader Sam Bradford leading the offense up and down the field, it didn't happen. Instead, Mike Zimmer and George Edwards unleashed the hounds to send a bit of a message and help to better prepare his offense.
It came in the form of about a million blitzes. Okay, that might be a little over the top but in all seriousness during 11-on-11 drills I would venture to guess that the defense brought extra pressure at least half of the time. Anthony Barr's presence in the backfield foiled multiple screen-plays and short pass attempts, Harrison Smith would've had multiple blind side sacks even Trae Waynes was blowing plays up on the regular. Makings things worse for the offense, when the white jerseys weren't bringing extra pressure, the defensive line was still finding themselves in the backfield blowing up plays and pressuring the QBs ALL. NIGHT. LONG!
CLICK HERE to read the rest of this article at PurplePTSD.com...