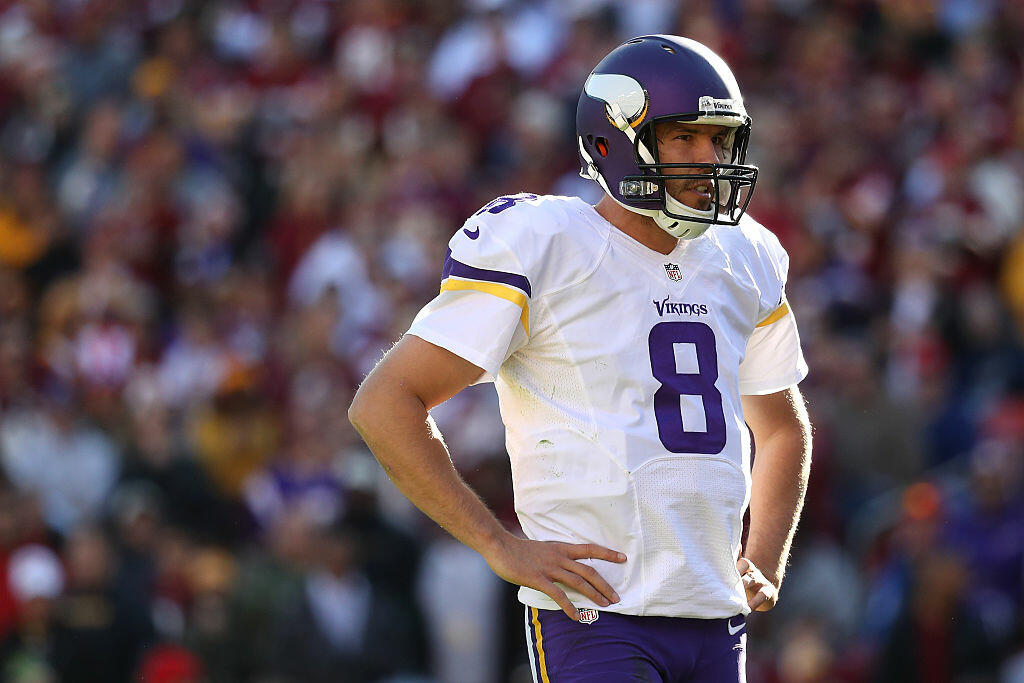 This article was originally posted to PurplePTSD.com
Say what you will about preseason football, it's still football right? Sometimes, barely but yes it is football and our favorite team is in the limelight tonight on the road against the Buffalo Bills. While that might be enough to wet the whistle for most of you to tune in, there are those of you who might have little interest in preseason football action. That's where I come in.
Here are five things to look for, five reasons if you will, that you should watch tonight's MIN vs BUF game…
The debut of rookie running back Dalvin Cook...sort of.
By now you've probably heard a lot about new Vikings running back Dalvin Cook. Not only is the running back position one of interest after the departure of the greatest back in franchise history, but it would appear that early on the replacement is a good choice. It's been all Dalvin Cook all the time coming from the media all the way through rookie minicamp, OTAs and now wrapping up Training Camp. But this will be the first exposure that Cook will have against a real opponent and the first time that he'll be tackled to the ground by the opposition. From the coaches to the veteran players, it appears as if there's gold in them thar hills with Cook. He's listed as the number one running back on the depth chart so he'll probably play one, maybe two drives but the Vikings offense is still a run-first offense and getting this kid rolling will be important to the long-term success. If he rips one off tonight, Vikings fans are going to go bonkers.
Can Michael Floyd show up against the Buffalo twos?
There have been a handful of good reports coming out of Mankato this summer surrounding the performance of one Michael Floyd. Floyd came to Minnesota under interesting circumstances but since putting on the purple it's been good news left and right, so much so that people are starting to throw out some pretty high praise. It's now to the point that people are expecting him to play a large role in the offense this year. He'll miss the first four weeks so the measurement of success begins tonight. Floyd has some big time experience but will get decent run tonight against the Bills second team defense and he should show up. It should be noted that he'll also be paired with a second team quarterback and a second team offensive line so it's not all on him but I would look for Floyd to stand out tonight and in the weeks to come when he squares off against "lesser" competition.
CLICK HERE to read the rest of this post including the remaining three reasons to watch over at PurplePTSD.com...