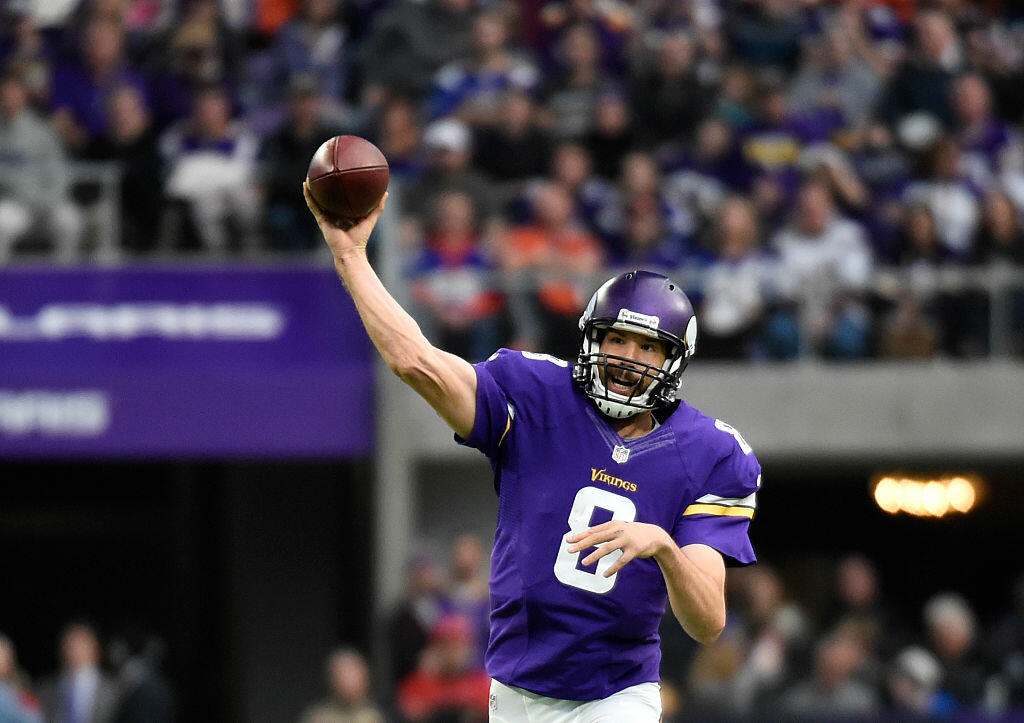 Via Scout.com...
While a win of any kind is always viewed as a positive for a football team, the Minnesota Vikings' 17-10 win over the Buffalo Bills Thursday night wasn't the result of a big night from the new-look Vikings offense.
Minnesota struggled badly in the short stint that the starters were in place. In three drives, the Vikings gained just 34 yards and had only one first down with the first-unit offense on the field.
Quarterback Sam Bradford was sacked twice and the only offensive weapon was rookie running back Dalvin Cook, who technically outgained the rest of the team with 42 yards – 12 yards on four carries and 30 yards on four receptions.
Ideally, the Vikings would have been happy with the starting offense to take the opening kickoff, drive the field for a touchdown and end their nights early, but it didn't happen that way. Minnesota ended up with three first-quarter drives and none of them resulted in much in the way of sustainability or any reason for satisfaction on the Vikings sideline.
Head coach Mike Zimmer was painfully short with a lot of his answers at his postgame press conference, clearly not pleased with what his front-line starters did on either side of the ball, but particularly the offensive struggles.
"We've still got a lot of work to do," Zimmer said. "My expectations for this team is a lot higher than that."
CLICK HERE to read the rest of this article at VikingUpdate.com.