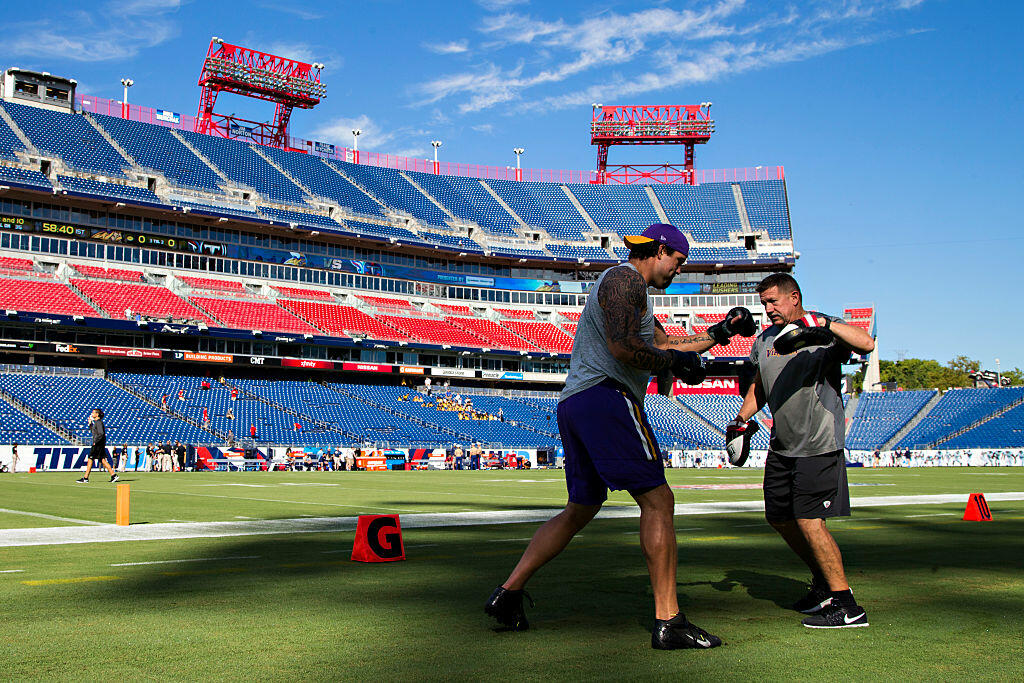 I know, that headline seems a little crazy, but there's something going on with this Vikings offensive line right now and much of the uncertainty is surrounding that left guard position.
It would appear that a door was opened last week for the Vikings second preseason game as Alex Boone sat out with an injury and Nick Easton slid from starting center over to starting left guard. Throughout that game, the combo of Easton at LG and rookie Pat Elflein at center actually looked rather good. It might have been the most successful offensive line combo we've seen this year.
Flash forward to Sunday night and the team's third preseason game against the 49ers and it's Alex Boone healthy and back to starting at LG. All is well with the world right? WRONG!
Not two quarters into the game and the combo of Pat Shurmur and Mike Zimmer called for a line switch and at a moment when most of the "starters" remain in the game for another two or three drives, Alex Boone found himself on the sideline effectively a healthy scratch for the rest of the game.
Like last week, Easton slid over to left guard and the rookie came in under center.
So I ask you, could Alex Boone be on the verge of losing his job as the starter?!?
It hasn't gone well for Boone since signing with the Vikings as a free agent back in 2016. His first season in purple was rather disappointing and early on in the 2017 preseason it's been much of the same on that left side. As mentioned earlier, the only flow the o-line has seen this preseason was last week with Easton, Elflein and Berger filling out the middle.
I'm telling you, something's up. It sounds crazy but my eyes aren't lying to me, it's not out of bounds.
If it's not a legit battle right now, they're trying to send some sort of a SERIOUS message to Boone to get his act together. That said, we have to remember that he was the starter last night so who knows what's going on?