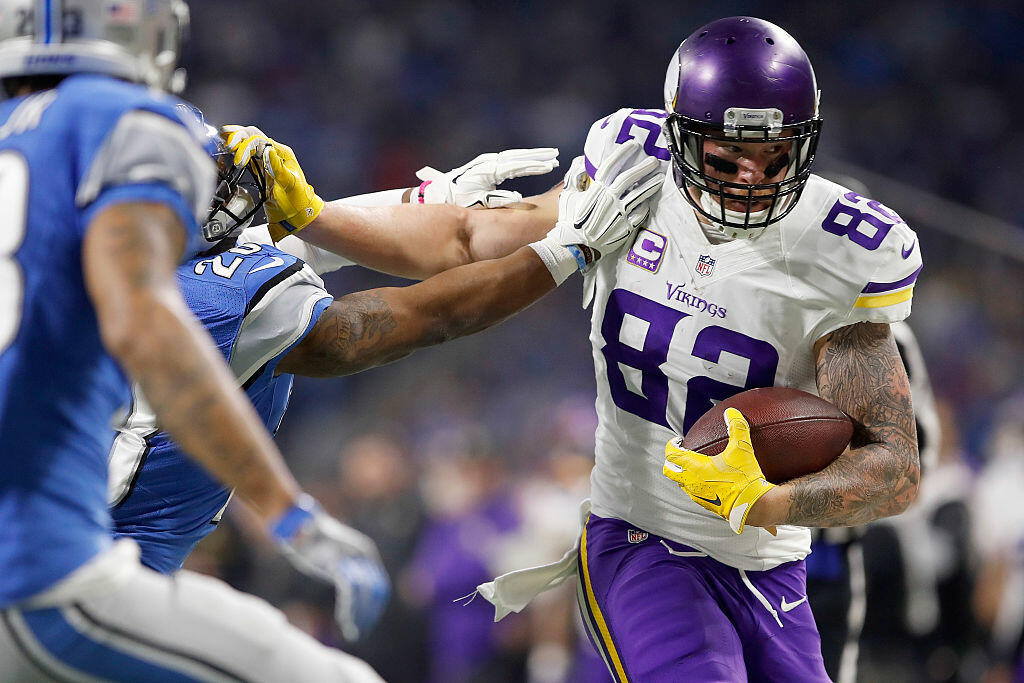 With a little over an hour until kickoff the Minnesota Vikings released their inactives list for tonight's third preseason game against the San Francisco 49ers. On that list for the first time this preseason was starting tight end Kyle Rudolph. Joining Rudy on the sidelines and missing another preseason game already this year was veteran defensive end Brian Robison.
You could see the Rudolph absence coming a mile away this week as Kyle missed practices, but the Robison sidelining is a little more peculiar. After limping off the field earlier this week he hasn't played more than a snap or two this preseason. It's a mix of older and injured but it comes at a bad time.
Couple B-Rob's absence with the continuous growth and inclusion of second year end Danielle Hunter and it has to be a little concerning for those who have followed Brian's career closely.
Also out for the Vikings tonight will be CB Terrell Sinkfield and WR Moritz Boehringer.