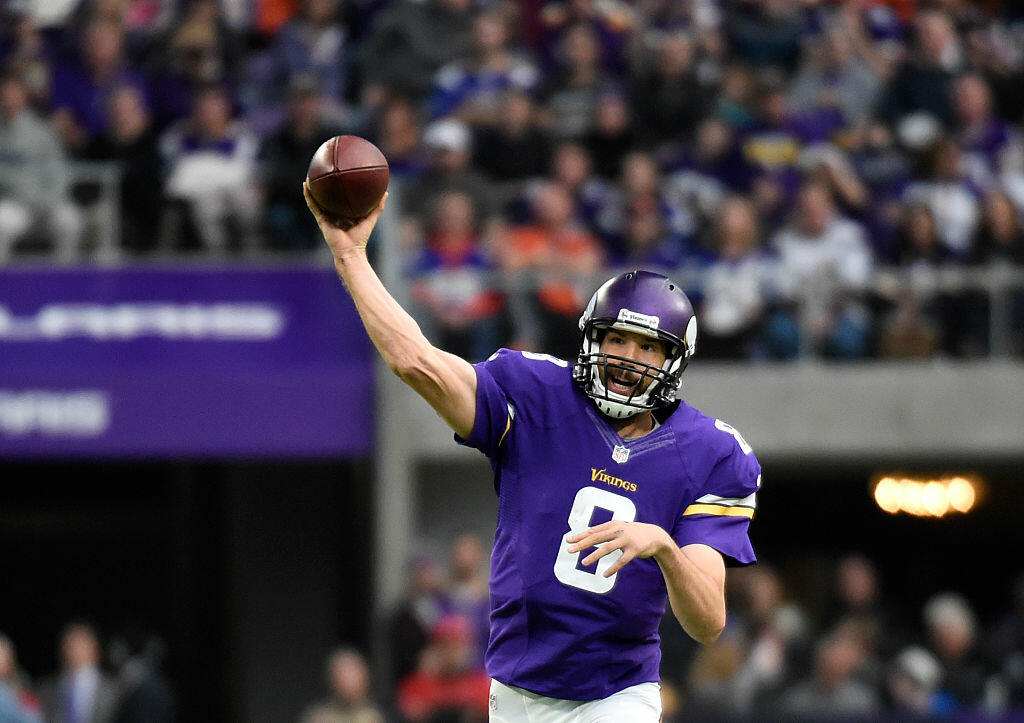 It wasn't pretty, but I guess it was "enough". Or so it seems was the sentiment coming from the Vikings coaching staff as they benched the first team offensive starters at halftime of the team's third preseason.
The first team offense has yet to score a touchdown in the preseason this year. They didn't particularly look good either. This, the penultimate preseason game but clearly the most important one and the offensive line allowed the starting quarterback to be sacked 3 times on their way to being outgained 143 yards to 19 in the first quarter. The defense wasn't much better, letting Brian Hoyer open the game going 9-for-9 tossing two TDs along the way.
So when the teams went into the locker room for halftime it seemed clear that the starters would return to continue knocking out the cobwebs that were apparently hampering production early Sunday night. Some were even joking that head coach Mike Zimmer would be so pissed off he might consider playing them the entirety of the game.
Nope, quite the opposite in fact.
After many of the first team defenders did start the second half, when the Vikings got the ball back it was Case Keenum warming up on the sidelines and the rest of the reserves filing out behind him.
An interesting strategy to say the least, but the decision might have had to do with the rash of injuries to big name players we've seen already this week with Odell Beckham and Julian Edelman recently.
Whether he's playing well or not, I guess the working theory is that Sam Bradford can't help you in crutches on the sideline.