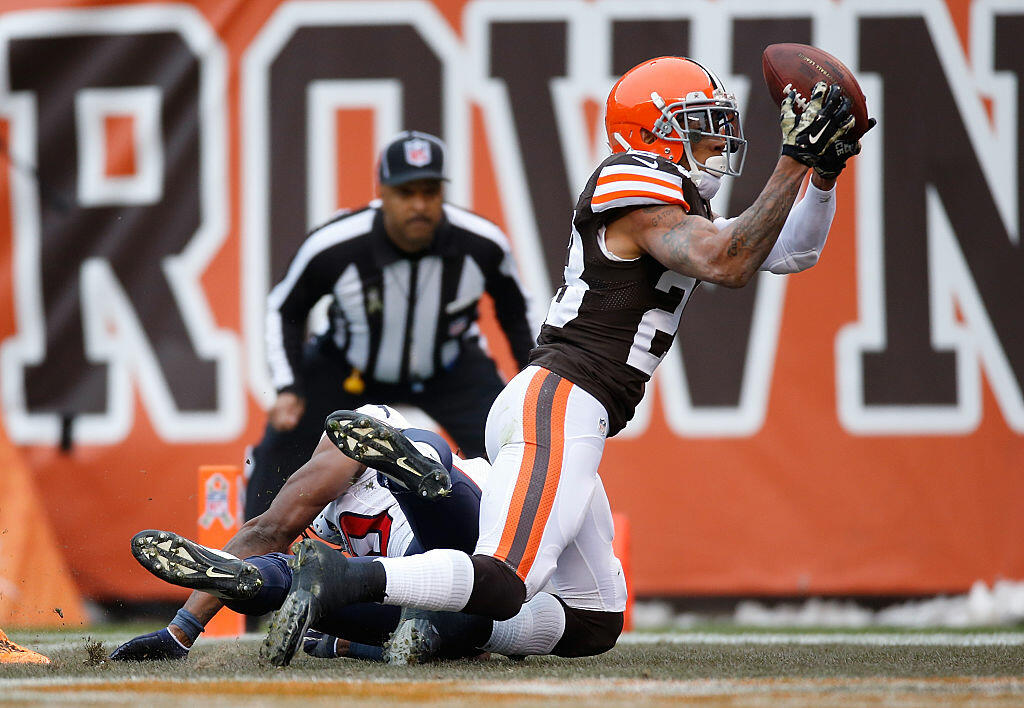 This article was originally posted to PurplePTSD.com...
After almost a year's worth of attempting to deal him to another team through trade, news broke early this morning that the Cleveland Browns have cut ties and released former top-line cornerback Joe Haden.
While teams across the NFL are scouring their rosters and looking for needs up and down, the Vikings won't be the only team to sniff around Joe Haden today. His agent Drew Rosenhaus has already been quoted saying that here is a "ton of interest" and Haden will have a new team by tomorrow at the very latest. The Vikings have a depth need at cornerback that could be solved with the addition of a guy like Haden, but is he worth it anymore?
Haden was due upwards of $7.7 million from the Browns this season but the consensus throughout the league is that Haden has suffered a dramatic drop off over the past few seasons. A Pro Bowler in 2013 & 2014, for one reason or another Haden's performance has been steadily dropping ever since. Once dubbed the "Iron-Haden" he might be earning something more like a "rusty-iron" nickname. Most recently, ProFootballFocus has ranked Haden as the 88th best cornerback throughout the entire league. Gang, that ain't good.
CLICK HERE to read the rest of this article over at PurplePTSD.com...