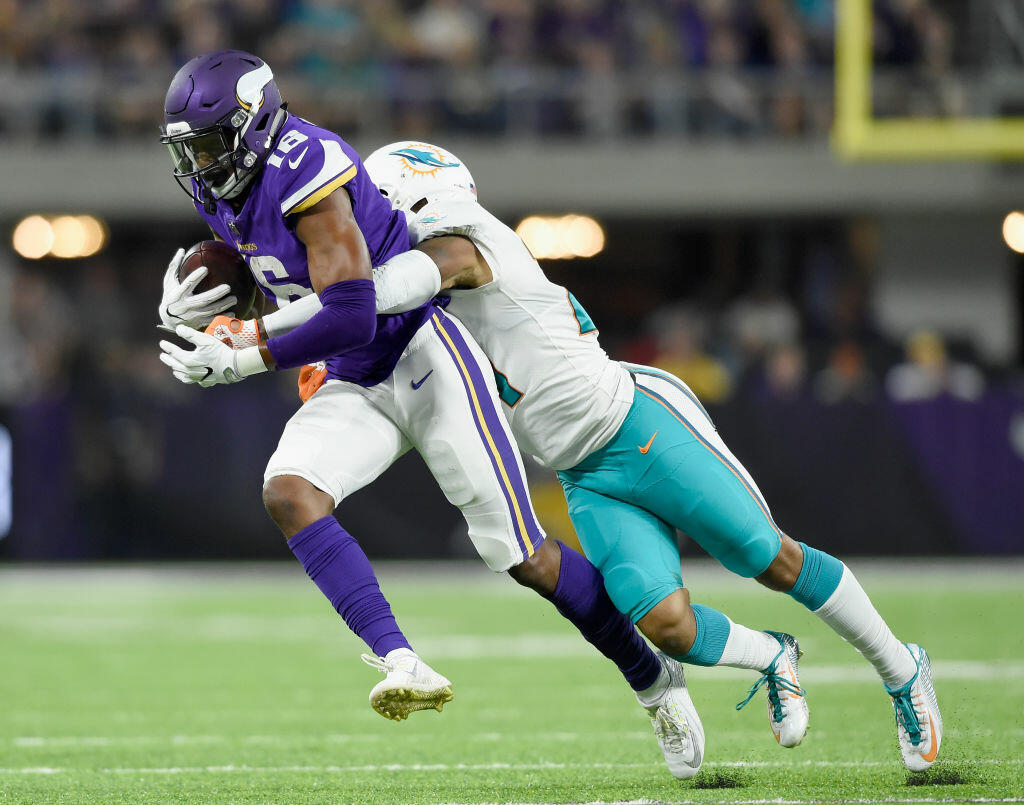 By: Tim Yotter | VikingUpdate.com
Over the past couple of weeks and over the next couple of days, there is going to be plenty of speculation as to who will make the 53-man Minnesota Vikings roster and who won't. Through all the configurations, there aren't many that include wide receiver Cayleb Jones, but it was Jones who was one of the few bright spots for the Vikings in their 30-9 preseason finale defeat to the Miami Dolphins.
Jones, who was signed by the Vikings in late December last season after spending times on the Philadelphia Eagles practice squad, knows the feeling of being on a team, and then just as quickly being off of it.
If Thursday night was his final opportunity, he made the most of it – catching nine passes for 127 yards and a touchdown. He sees his time with the Vikings as a chance to make an impression and to get his foot in the door.
"It's an opportunity," Jones said. "I know what it's like to be at home during the football season and not capitalizing on the opportunity when it presents itself. I'm just thankful to Coach [Mike] Zimmer, [General Manager Rick] Spielman, the whole organization for giving me a shot."
When asked how he viewed Thursday's game with the knowledge that he was going to get a long look, Jones didn't mince words...
CLICK HERE to read the rest of this article at VikingUpdate.com...