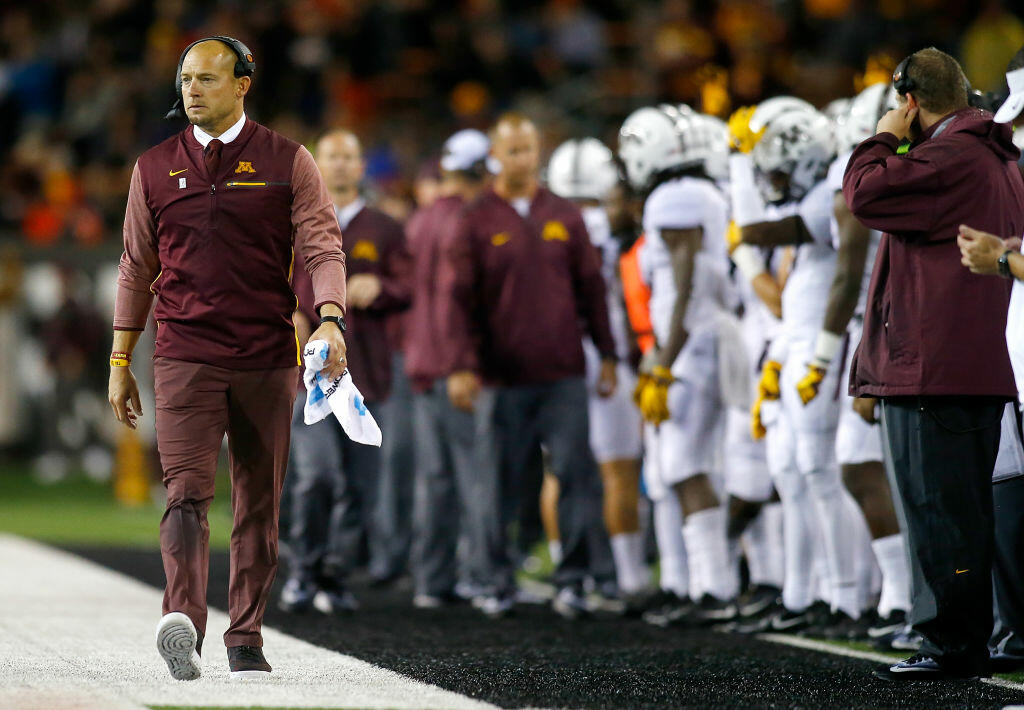 By: Ryan Burns | GopherIllustrated.com
The Minnesota Golden Gophers (2-0) started the game out hot on offense rolling off 17 straight points to start the game, and then put things into gear in the second half en route to a 48-14 victory over the Pac-12's Oregon State Beavers.
Here are my five takeaways from tonight's game.
1) Conor Rhoda's going to get his chance next week
After playing in all but three series tonight, Conor Rhoda is going to get his chance to likely deliver a knockout punch next week to the Minnesota quarterback competition.
The Gophers offense put up 34 points with Rhoda calling the shots tonight, and he was the only quarterback to attempt a pass, going 7-of-8 for 158 yards and a long passing touchdown to Tyler Johnson. Minnesota didn't have to pass the pass in the second half tonight, so Kirk Ciarrocca didn't show anything.
More importantly for Rhoda tonight, he went from zero carries last week to six against Oregon State. Only one off of read option, but still, that's an improvement from last week. Coach Fleck is all about #ChangingYourBest, and Rhoda did that tonight. He's still got a ways to go with keeping defenses off balance, but it was a start.
I still think Demry Croft has a shot to earn this job, as you saw on that final drive what read option looks like when a defense forgets about the quarterback, but Rhoda's earned the chance to seize control against Middle Tennessee State.
2) Second half adjustments
What a story for both the Gopher offense and defense in the second half.
- The Minnesota offense dominates time of possession with 21 minutes compared to Oregon State's nine
- Minnesota's offense runs 35 plays compared to Oregon State's 18
- Minnesota goes five of six on third down, while the Beavers are 0-for-5
- Minnesota runs for 171 yards compared to Oregon State's three
A fantastic job by the Gopher coaching staff in the second half tonight. P.J. Fleck, Kirk Ciarrocca and Robb Smith all deserve credit for the changes they made in the second half, as the Gophers outscored the Beavers 28-0.
The defense got off the field on third down forcing five punts and Minnesota's offense couldn't get off the field, just draining clock and scoring points.
CLICK HERE to read the remaining three takeaways from Ryan at GopherIllustrated.com...