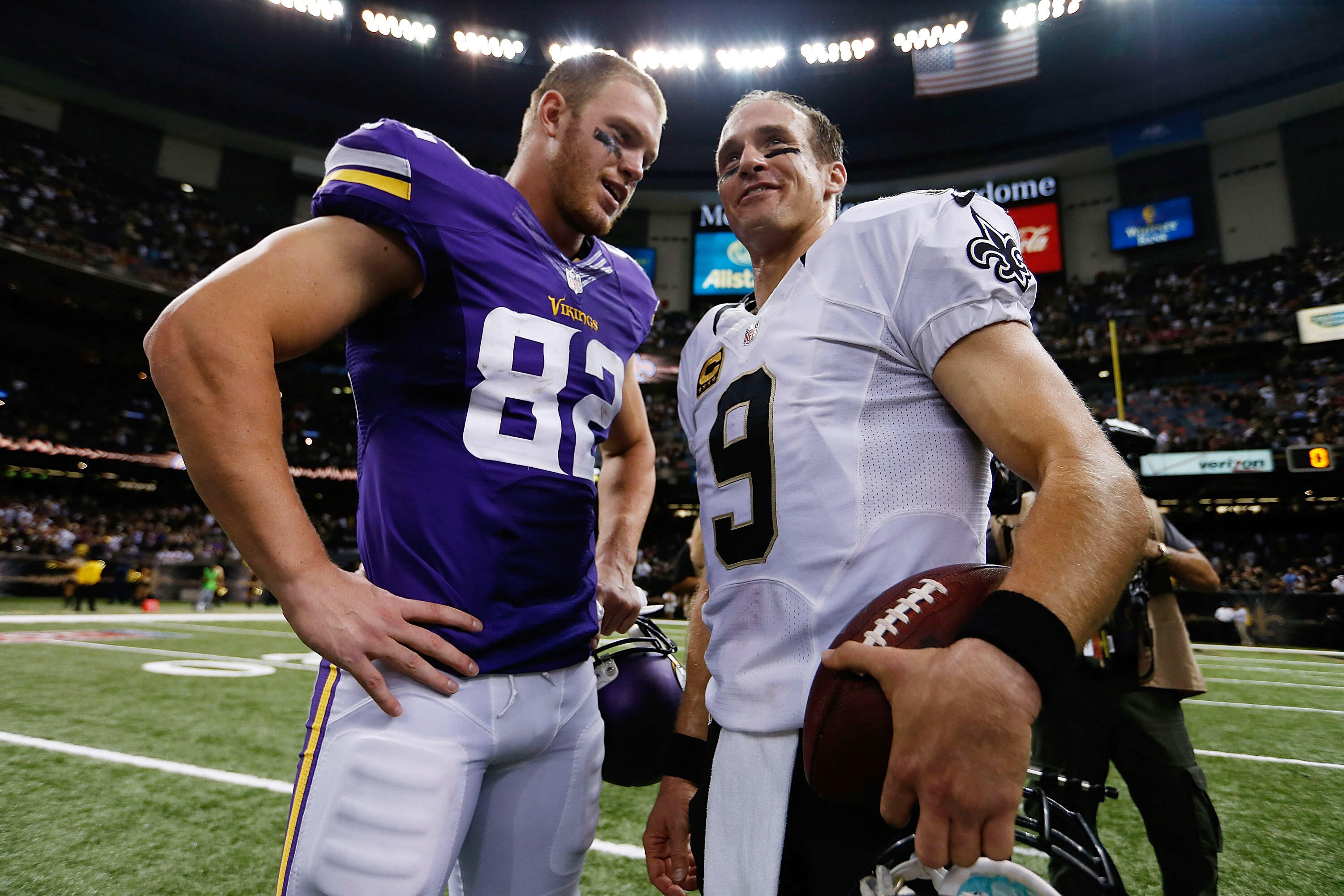 We are merely minutes away from the start of the 2017 season for the Minnesota Vikings and U.S. Bank Stadium is BUMPING right now! A tribute for 9/11, a B-52 bomber flyover, a tribute for Randy Moss and the return of Adrian Peterson all on Monday Night Football for the nation to see.
Below I've highlighted three final thoughts I have before the Boom at U.S. Bank tonight…
1. You can't underestimate how important it is to not just set the tone, but setting the right tone.
I talked about it on the pregame show with KFAN today, it might be the most important thing for this team as they take the field tonight but the Minnesota Vikings need to not only set the tone tonight but set the right tone against the Saints. It wasn't too long ago that the Minnesota Vikings couldn't win a game in prime time. A period of time that spanned most of the Leslie Frazier tenure where the Vikings quite simply wet the bed when the game was in primetime on national television. That carried over early in the Zimmer era as the team opened up the 2015 season against the San Francisco 49ers on MNF. There was no energy from the Vikings, no flow on offense or defense and it all led to a 20-3 loss in a game where they were favored to win. That set the wrong tone to start the year off.
Then in 2016, the team took a different approach beating the Tennessee Titans 25-16 in 2016 a game that included two defensive scores, one on an Eric Kendricks pick-six and another on a Danielle Hunter fumble recovery for score. That's the kind of tone that this Vikings team will need to set to keep fans engaged and send a shot across the bow at the rest of the league that the Vikings came to play this year.
2. The most important key to the Vikings success in the run game might be Sam Bradford...yep Sam Bradford.
CLICK HERE to read the rest of this article over at PurplePTSD.com...